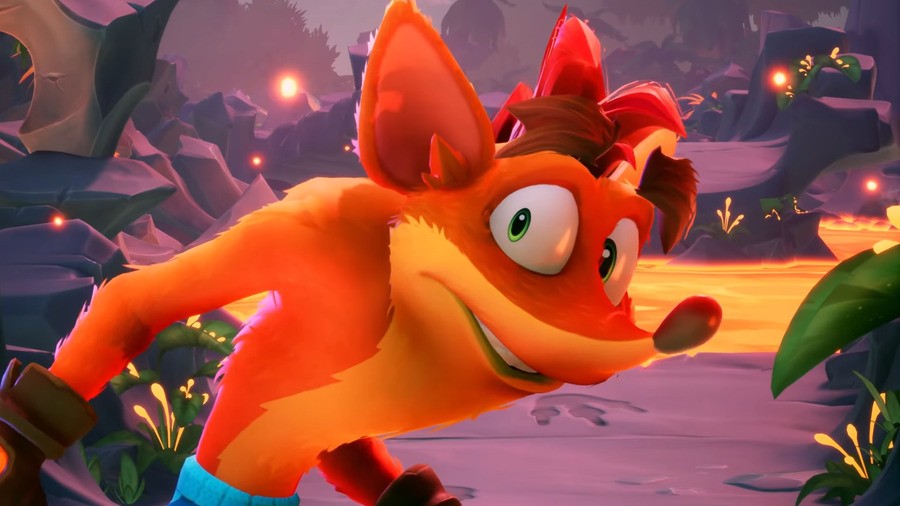 At the start of this month, Crash Bandicoot's resurgence was thought to be over, and then an Activision spokesperson denied a report about "layoffs" at Toys for Bob - stating how the studio would continue to support Crash Bandicoot 4: It's About Time.
Now, just a week later, the voice actors of Crash and Dr. Neo Cortex in Crash Bandicoot's fourth entry are apparently teasing fans on Instagram about a "fun new project" they're currently working on together that may - or may not - be a new Crash game.
Well lookie lookie! It's #neocortex and #CrashBandicoot working together on a fun new project... no, this one is not another Crash game (or is it?? Haha! ) ... I always enjoy sharing mics with @lexlang... I know we're supposed to be professionals, but at what point do I ask him for an autograph???? #voiceover #legend #previoushashtagwasregardinglexnotme @crashbandicoot
Once again, there is a comment in there about a "Crash game" and there are definitely a few other references to it being at least something related to Crash Bandicoot - perhaps it'll take on another form of entertainment. We'll just have to wait and find out...
What do you think these Crash voice actors might be teasing? Have you played Crash 4 yet? Share your thoughts down below.
[source twitter.com, via mynintendonews.com]