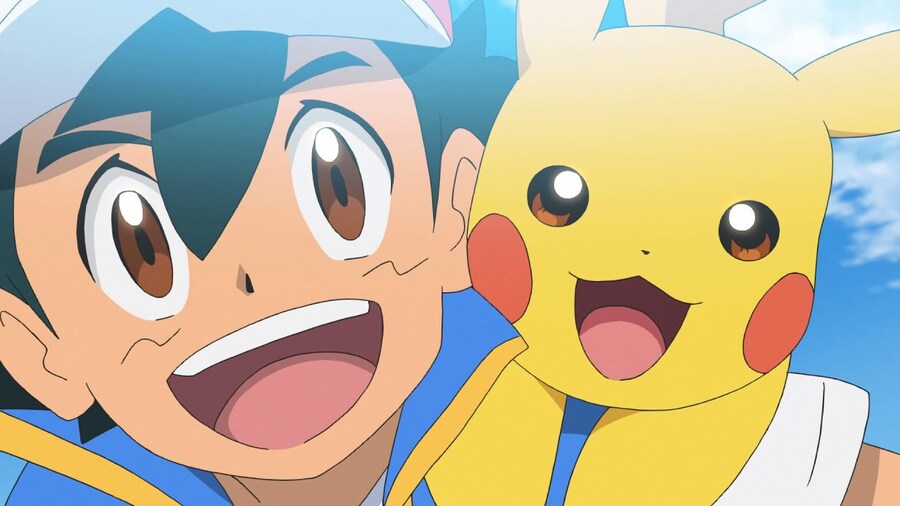 The Pokémon Company has made the first episode of Pokémon Journeys: The Series available on Pokémon TV and the official Pokémon YouTube channel in select regions. This is the 23rd season of the iconic animation.
This premiere ep is titled "Enter Pikachu!" and is a flashback of Ash as a young boy. In this episode, he sleeps in late and misses Prof Oak's Pokémon Camp. His eventual partner Pokémon, Pikachu, is also yet to evolve (it's still a Pichu). Here's the full description:
The episode follows Pichu as it befriends a group of Kangaskhan. Meanwhile, Ash is missing out on Pokémon Camp, but two youngsters named Goh and Chloe are in attendance. The pair get separated from the group and have an encounter with the Mythical Pokémon Mew. This sets the stage for the rest of Pokémon Journeys: The Series, when Ash and Goh eventually meet and set off together on their shared quest to explore the world of Pokémon.
If you'd like to watch the rest of the season, it's available on Netflix (in the US) and POP (in the UK). What did you think of the first ep? Have you already seen it? Share your thoughts down below.
[source pokemon.com]