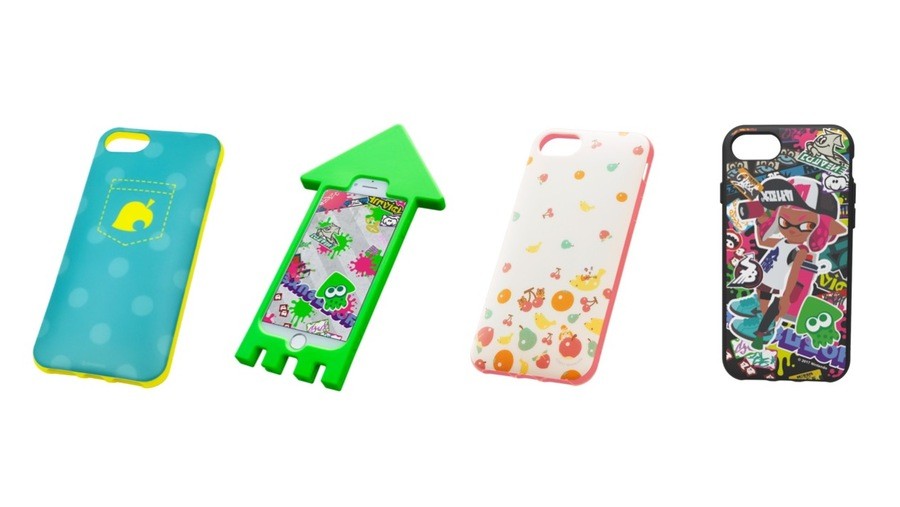 Update: Great news! The Splatoon and Animal Crossing iPhone cases have appeared on the My Nintendo website once again in the UK. They're available right now for the same prices as before (£29.99 for the fancy Splatoon ones, £24.99 for the more basic designs), although expect to see shipping fees on top.
Act fast if you want one, because these things tend to disappear rather quickly. They support the iPhone 8 / 7 / 6S / 6 and the new iPhone SE.
---
Original Article (Thu 4th Jul, 2019 12:00 BST): A few months ago, a lovely collection of Splatoon and Animal Crossing iPhone cases arrived on the My Nintendo store across most European countries. For some reason, the UK was left out, but now the designs have safely arrived in the region.
You can go ahead and purchase them right now; the fancy Splatoon squid-shaped cases are £29.99 each, while the more simple designs are £24.99. Extra shipping fees will apply and delivery is expected between 6th July and 15th July.
The cases will fit on iPhone models 8, 7, 6S, and 6 and come in their original Japanese packaging. Product dimensions are 20 x 10.5 x 1cm.
Will you be getting one of these? The Splatoon ones are particularly cool in our eyes.