PQube and localisation team NekoNyan have revealed that Aokana - Four Rhythms Across the Blue will receive a western launch on Nintendo Switch.
For those not in the know, this visual novel is all about dreams, sports, and love, as well as plenty of anime girls flying through the skies and - according to the trailer above - the odd bit of playing around with guns with hardly any clothes on. We've got an official description for you below:
The story of Aokana plays in a world where science finally did it and invented anti-gravity shoes! With the dreamlike ability to freely fly through the skies, a form of sport called Flying Circus became popular, where athletes soar through the air to score points.

Slip into the role of Masaya, a former competitor, that encounters the new transfer student Asuka who strives to learn how to fly. Get involved in the Flying Circus sports club, support the ambitious girls and eventually end up with your own head in clouds!
We don't have an exact release date just yet, but we do know it'll be launching on PS4 in the west, too. That song's going to be stuck in our heads for the rest of the day now.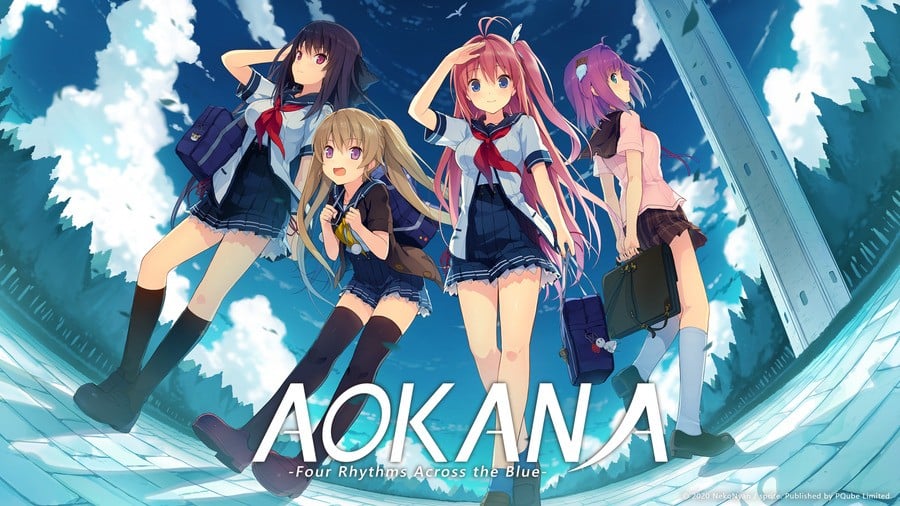 Will you be keeping an eye out for this one? Let us know if you're excited to see it come to the west with a comment below.