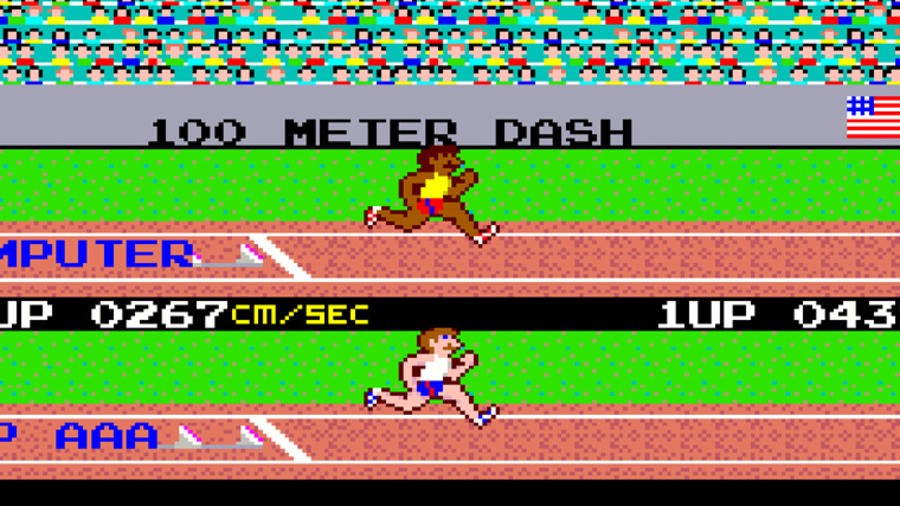 If you've been craving some more classic video game experiences on your Switch, Hamster has got you covered. This week's Arcade Archives release is Konami's 1983 sports game, Track & Field.
It's a game that's easy to control and can be played by up to 4 people at once!
Use the RUN button and JUMP button to aim for first place in the 100m sprint, long jump, javelin throw, 110m hurdles, hammer throw, and high jump for a total of 6 events.
This latest game in the Arcade Archives series faithful reproduces the retro experience while allowing players to change various game settings and also compete against players from around the world by challenging their high scores. As usual, this one will be priced at $7.99 / £6.29.
Will you be adding this one to your digital collection? Tell us below.