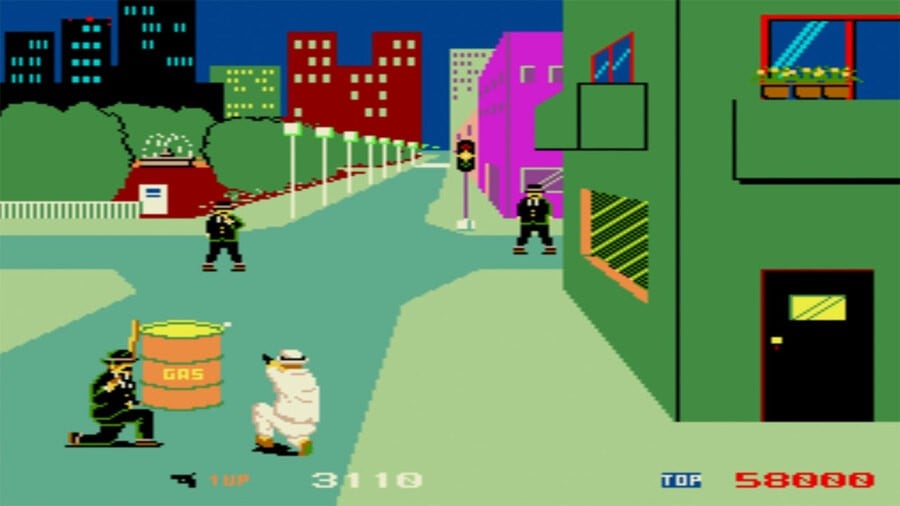 It looks like yet another Data East arcade classic will be making its way across to the Switch eShop. Arriving on 2nd August, Flying Tiger Entertainment is releasing Shoot Out - a shooting gallery-style game originally released in 1985. It will be part of Johnny Turbo's Arcade line and will set you back a total of $7.99.
Shoot Out requires you to work your way through seven stages. The objective in each level is to shoot a set amount of criminals and avoid shooting any civilians. If the main character is hit or shoots a civilian, you lose a life. Objects located in each stage can be shot for extra points and can also be used as cover. 
Will you be picking up this next release in Johnny Turbo's Arcade line? Tell us below.
[source nintendo.com]