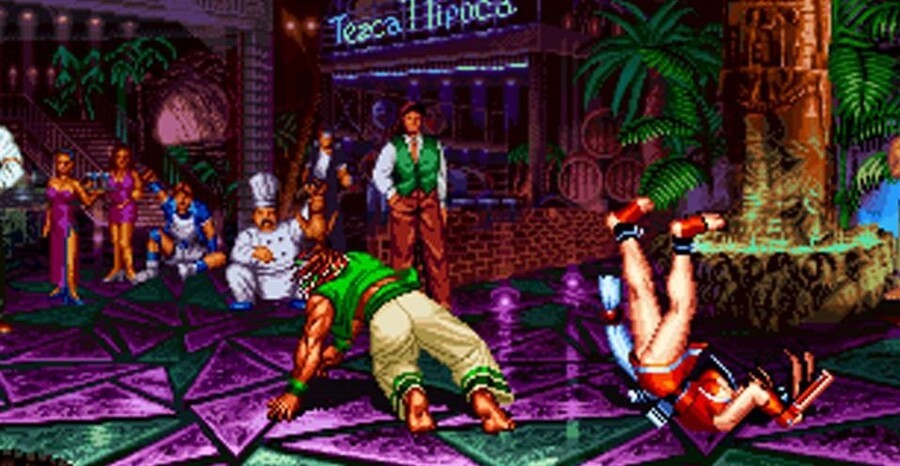 HAMSTER continues its long game to bring almost every Neo Geo title of note to the Nintendo Switch eShop, and Fatal Fury 3: Road To The Final Victory is the next classic ready for porting. And you won't have to wait long because it's hitting those digital shelves next week.
The only caveat is said game - known as ACA NEOGEO Garou Densetsu 3 〜Harukanaru Tatakai in Japan - is only getting a Japanese release for now on 15th February, priced at ¥823. So sad faces all round if you're a FF3 fan from the West, but the game has already had a localised release on PS4 and Xbox One in 2017 so it's only a matter of time before the EU and North American eShops get in on the ACA Neo Geo action. In meantime, check out our original Neo Geo review...
Are you a fan of the FF series? Or have you had your fill of HAMSTER's consistent retro roll out? Comments, assemble!
[source japanesenintendo.com]