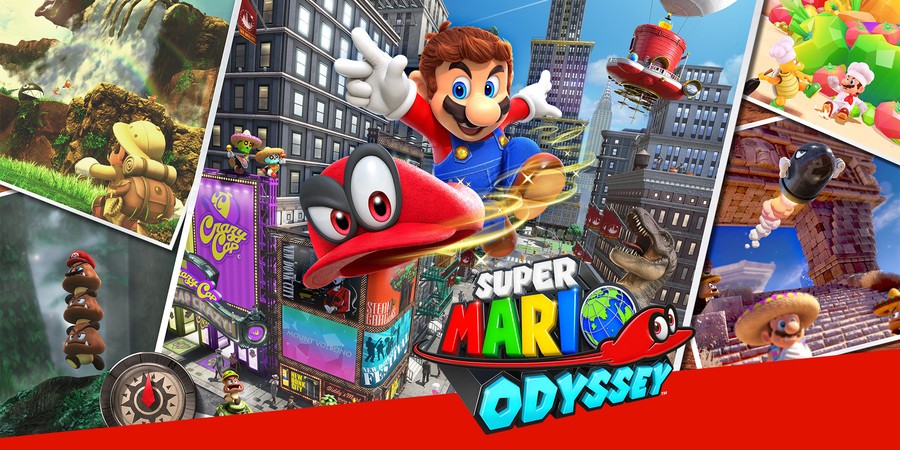 It's pretty safe to say that Nintendo had a strong strategy with the Switch this year, bookending it with The Legend of Zelda: Breath of the Wild and Super Mario Odyssey, both of which have been universally well received critically. Though Super Mario Odyssey has only been out for a few days at this point, it was a foregone conclusion that it would go down extremely well with the fanbase, and now Nintendo has released some solid numbers on the title.
In a financial results briefing, Tatsumi Kimishima explained that the game exceeded 2 million in sales in just its first three days. Bear in mind that the Switch install base currently sits at around 7 million units, and these sales were achieved ahead of the holiday rush. Here's what Kimishima had to say:
Furthermore, last Friday saw the release of Super Mario Odyssey in Japan and in overseas markets. This newest title in the Super Mario series received many awards this year at the largest game shows in Western markets, such as E3 and gamescom, and consumers had high expectations leading to its release. Although Super Mario Odyssey launched just a few days ago, the game appears to be meeting those expectations, judging by its high review scores from the gaming media and players' positive comments on social media.
While about 7 million units of Nintendo Switch hardware have been delivered into the hands of our consumers around the world, we estimate that the global sellthrough of Super Mario Odyssey has already exceeded 2 million units in just its first 3 days. The holiday sales season will soon go into full swing, and we plan to make more Nintendo Switch systems available in the market. We will endeavor to further increase the number of consumers who want to purchase Super Mario Odyssey, and eventually we would like the game to be seen as an evergreen title that has longevity in the market beyond this holiday season.
What do you think? Did you pick up Super Mario Odyssey? How much of an effect do you think it'll have on the Christmas sales? Share your thoughts in the comments below.
[source nintendo.co.jp]