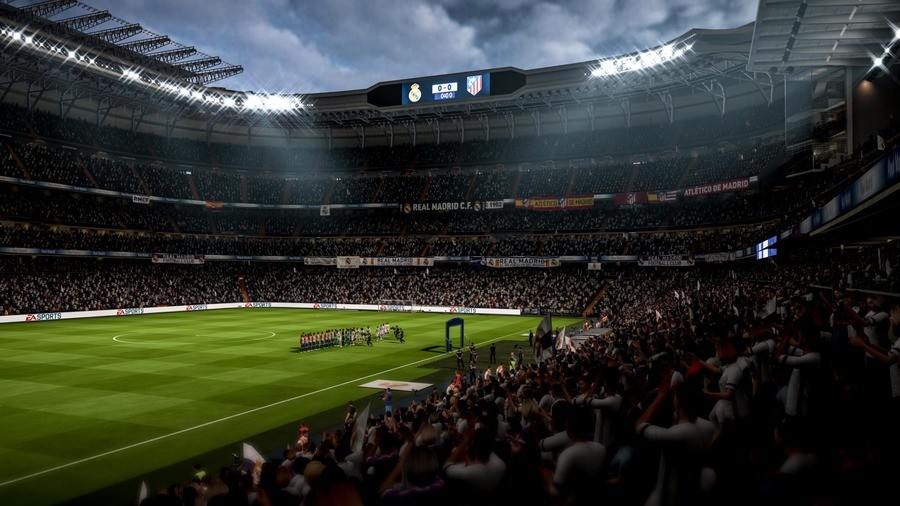 EA's yearly line of sports titles have been a common feature of PlayStation and Xbox release lists for decades, but on Nintendo consoles things are bit more sporadic; while the Wii was well-served with FIFAs some of them were simply re-skins with new kits, while on Wii U EA couldn't even be bothered to do that, apologetically coughing up a single entry before abandoning the console forever.
However, FIFA 18 is the publisher's attempt to build bridges with Nintendo fans, and is shaping up very nicely indeed. FIFA supervising producer Andrei Lazarescu even thinks we'll see more than just a single offering on Switch, too. 
Speaking to GameSpot he said:
I think we are going to see more FIFA on Switch in the future.
Lazarescu also elaborated on the chances of the game's much-hyped Journey career mode - currently exclusive to systems which are running the Frostbite Engine - of coming to Switch in the future:
The Journey is a mode powered by Frostbite [the engine that current-gen versions of the game run on], it only exists because of Frostbite--they are not separate. You can't just [put it on Switch] without taking the whole Frostbite engine. So because this doesn't have Frostbite, it doesn't have The Journey.
If we moved the [Switch] game over to Frostbite, then yes it could happen. But I don't know if that's going to happen. Frostbite is a very different beast.
Finally, the producer also explained the limitations of the Switch version's single console, two Joy-Con multiplayer mode, and admitted that the lack of button inputs means that it's not the ideal way to play:
You don't have as many buttons, [and] you only have the two bumpers, instead of triggers and bumpers. We created a custom scheme for this, called Four Button Mode. The advantage of it, is that with just one console, you can play FIFA 1v1, without buying anything else.

You can knock the ball ahead of you by double tapping the sprint button. [For chipped shots and finesse shots,] you can use modifiers--[but] you can't use skill moves.

Is this the ideal way to play the game? No. It's just a way for people to play the game.
FIFA 18 launches on Switch at the end of this month.
Thanks to SLIGEACH_EIRE for the tip!
[source gamespot.com]