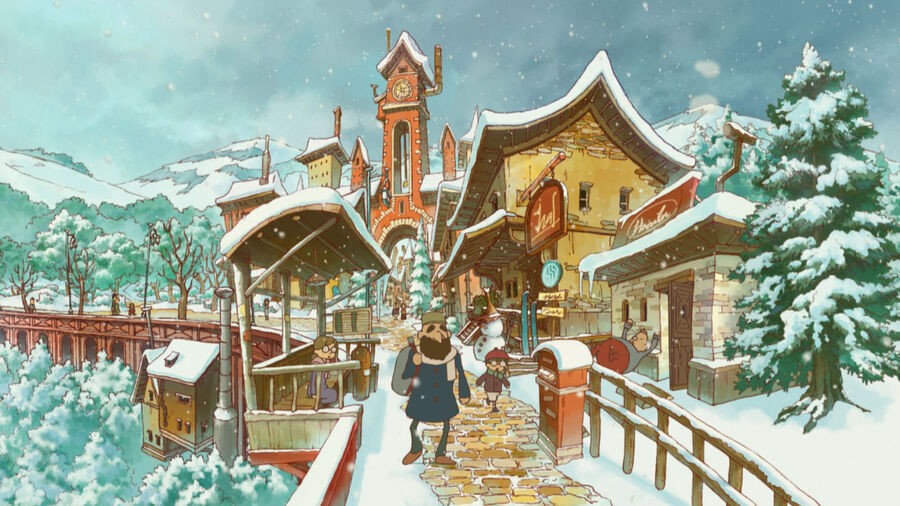 When you say the name "Level-5" a whole host of games might spring to mind, but for many people the studio will forever be associated with the best-selling Professor Layton series, which began life on the Nintendo DS. 
The franchise has been exclusive to portable devices ever since, and the latest entry - Layton's Mystery Journey: Katrielle and the Millionaires' Conspiracy - is coming to 3DS, but not Switch, Nintendo's latest system. Surely the handheld nature of the system - combined with its touchscreen display - makes it the perfect platform for a new Layton?
Speaking to Eurogamer, Level-5 CEO and Layton producer Akihiro Hino explained that the company is currently exploring the prospect of a new Layton on Switch, but that it has hit something of a roadblock due to the console's hybrid design:
I played Zelda. I love the Switch. I think it's amazing hardware. The problem is, the Layton series does a lot with the touchscreen and pointing. So, the problem with the Switch is, if you play on handheld you can do it, but if you put it on the dock... we're trying to figure out how that would play into it.

If we can get around that and figure out a way of doing it, definitely we're looking into putting the next Layton onto the Switch.
It's not the end of the world, then; if Level-5 can overcome this design issue we could well see Layton turning up on the Switch in the near future. Perhaps some kind of Joy-Con pointer interface could be used when docked, or maybe the controller's analogue stick could replace the functionality of the touchscreen? Another option is making the game playable in portable mode only - something that VOEZ has already done. 
Let us know what you think the best solution would be by posting a comment.
[source eurogamer.net]