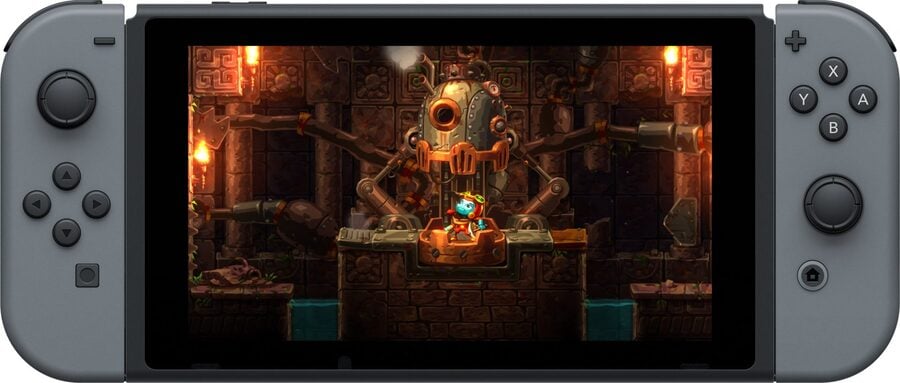 Image & Form has issued an update on the much-anticipated SteamWorld Dig 2, which is a mix of good and bad news.
The good news is that the game is 'pretty much finished', and though it has also been announced for PS4 and PC the Switch version is 'still the main platform'. The bad news is that the studio is pushing the release back a few months, setting a new window of 'late Summer / early Fall 2017'.
The following reasoning was given in a blog post.
When we plan the release for any SteamWorld game, we always want to finish as soon as possible so everyone can play and and have fun with it. But at the same time we want to create something new. It's hard to estimate how long that's going to take and at what point whatever we consider to be new is done. More often than not problems take a lot longer to tackle than anticipated. These extra months will take pressure off our team and give us enough time to give you the game you deserve.
Image & Form also shared some words around Wii U, 3DS, and Vita.
Even though we love Wii U and had great success on the console, there's no denying that Nintendo Switch has firmly taken its place by now. For that simple reason, we will no longer make new Wii U games. Nintendo 3DS and PlayStation Vita are still important to us. We won't talk more about portable versions today, but rest assured we have not forgotten where we came from.
It'll be interesting to see what the studio does for 3DS, as it seems to be hinting at some content in that post; it's little surprise that it's now moved on from Wii U.
Are you looking forward to SteamWorld Dig 2 on the Switch eShop, and are you happy to wait a little longer for it?
[source imageform.se]