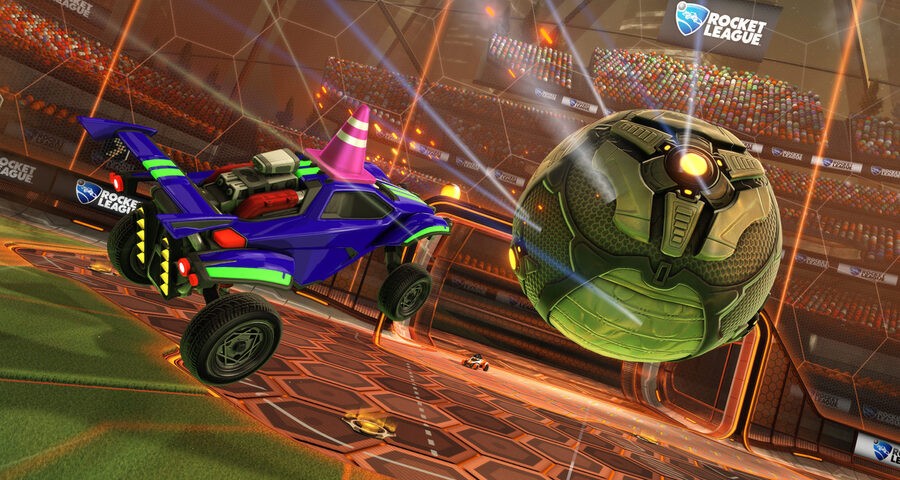 Psyonix is finally bringing the amazing Rocket League to the Switch, and the developer has been talking to Polygon about how it's going to ensure the port is as close to the other versions as possible.
According to the site, Rocket League on Switch will run at 720p in both docked and undocked modes, with a solid 60fps being targeted. The developer states that performance is more important than "visual fidelity".
One thing that the Switch version will have over the PlayStation 4 edition is cross-platform support. We've already reported on Sony's official response to the news that owners of its console won't be able to play against Xbox One, Switch and PC owners, and Psyonix's Jeremy Dunham reinforces the fact that this isn't a technical issue:
The honest answer is PlayStation has not yet granted us permission. We are hopeful that being able to play cross network is still something we can go for, we think we've been big champions of this for the last two years trying to get people behind the idea ... we believe it's the future of the industry, and we're hopeful that maybe the community and the media can actually help get around the idea of pushing it forward and doing what we can to make it reality. It's our dream.

We run all the servers. The way that it works is we connect everyone through our own system, we handle everything ourselves.

The only thing that we know is that we can't do it yet. I can tell you this: From Psyonix, we would do whatever we would need to do to make it possible to be cross-network play with all the other platforms and PlayStation 4. They just need to tell us what that is.
Do you think that frame-rate is more important than resolution in a game like Rocket League? Or would you have liked to have seen the game support 1080p in docked mode? Let us know by launching your car towards the comments area in the hope of scoring a goal.
[source polygon.com]