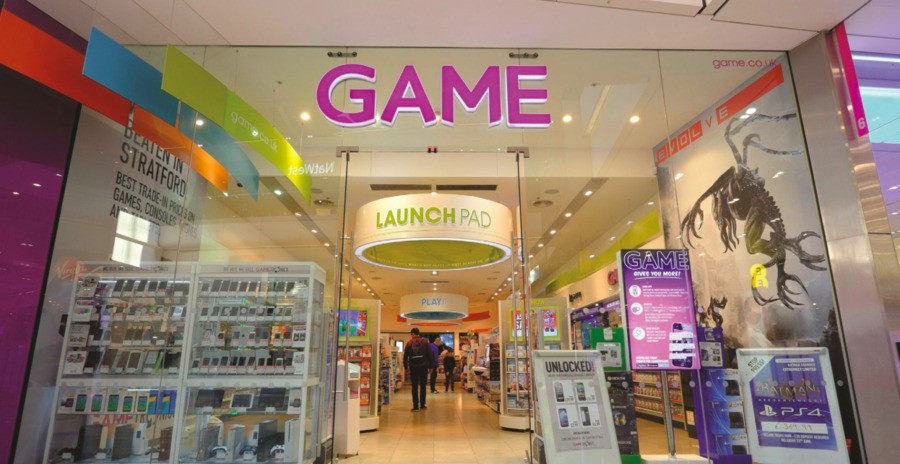 UK specialist video game retailer GAME has issued a fresh profit warning, as well as issuing a statement which lays some of the blame at Nintendo's feet.
The struggling chain - which is the UK's largest (and some would argue, last) major video game retailer - cites a lack of Switch stock as one of the key reasons for full year profits which will be "substantially below previous expectations".
In an official statement, the company said:
Consumer demand for Nintendo Switch has been, and remains, very strong, however the level of supply to the UK market has been lower than expected. These lower levels, combined with the continued softness in our core Xbox and PlayStation markets, have impacted sales.

Looking forward, we continue to be encouraged by the positive consumer reception of Switch in both of our geographic markets. This demand is helping to strengthen the outlook for our next financial year and we expect to benefit from both greater Switch hardware supply as well as the strong interest that is building for Microsoft's new Xbox One X console.
GAME has been treading water for quite some time now. In early 2012 the company entered administration following issues with its line of credit, and was purchased by OpCapita a week later. In 2014 the company's share price peaked at £3.60, but in recent years it has plummeted in value; this fresh profit warning means that it currently sits at 24p, which is more than 27 percent down on its value at the close of trading yesterday.
As the UK's last major video game presence on the high street, GAME's current situation is unfortunate, but there are some who feel the company is beyond repair. 
As reported by MCV, stock market blog The Motley Fool gave a particularly dim overview of the firm earlier this month:
Just why anyone would consider investing in the high street video game retailer in 2017 is beyond me. With the popularity of online gaming making traditional consoles look increasingly outdated, I believe GAME — which struggles to compete on price with online behemoths such as Amazon anyway — is a company in terminal decline.
Aside from my concerns about where exactly it hopes to find and retain new customers, a quick look into GAME's financials is more than enough to put me off the company. Operating margins and returns on capital have fallen dramatically in recent years. Free cashflow? Don't even go there.

GAME is one business that — in my opinion — is very unlikely to recover.
Could Switch shortages really contribute to the demise of this once-great UK high street brand? Let us know what you think by posting a comment.
[source mcvuk.com]