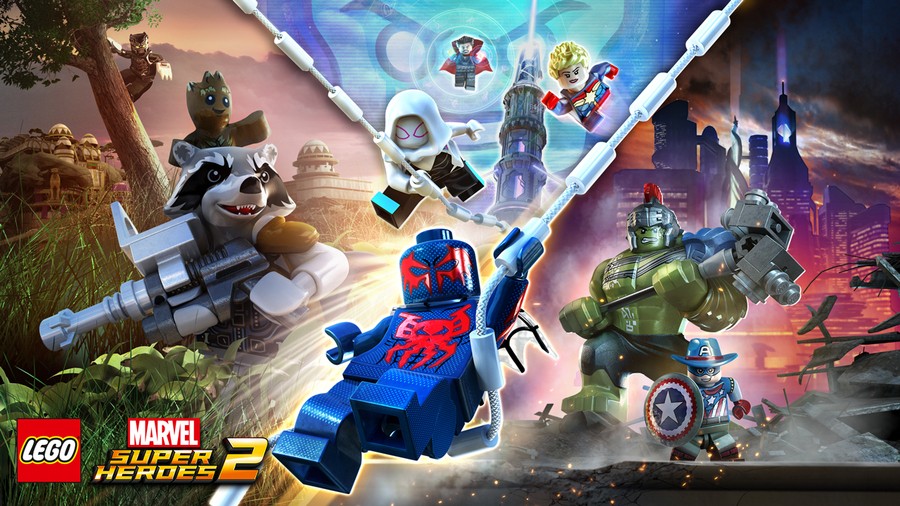 It can be tough to keep up with all of the LEGO games, but there's good news for those that enjoyed LEGO Marvel Super Heroes - no, not LEGO Marvel's Avengers, the other one. LEGO Marvel Super Heroes 2 has been confirmed, and it's heading for Nintendo Switch in the Holiday season at the end of the year.
Rather than tying into a specific movie, these games bring together a whole lot of characters from the Marvel universe into a new tale. You can see a summary and a very brief teaser below.
Players will go head-to-head with the time-traveling Kang the Conqueror in an epic battle across Chronopolis, from Ancient Egypt and The Old West to Sakaar and New York City in 2099. Along the way, gamers will be able to take control of a host of iconic characters, from Cowboy Captain America from the past to Spider-Man 2099 from the future along with Thor, Hulk, the Guardians of the Galaxy, Black Panther, Captain Marvel, Doctor Strange, Green Goblin, and dozens of other Marvel Super Heroes and Super Villains.
Also of note, this one will feature a "four-player competitive Super Hero battling mode". On top of that PS4, Xbox One and PC have a fixed date of 14th November, while Switch is currently just due for the 'Holiday' period; we don't need to assume that's a negative just yet - it's possible Nintendo wants to announce a Switch date itself. Time will tell.
Are you looking forward to this next big LEGO release?