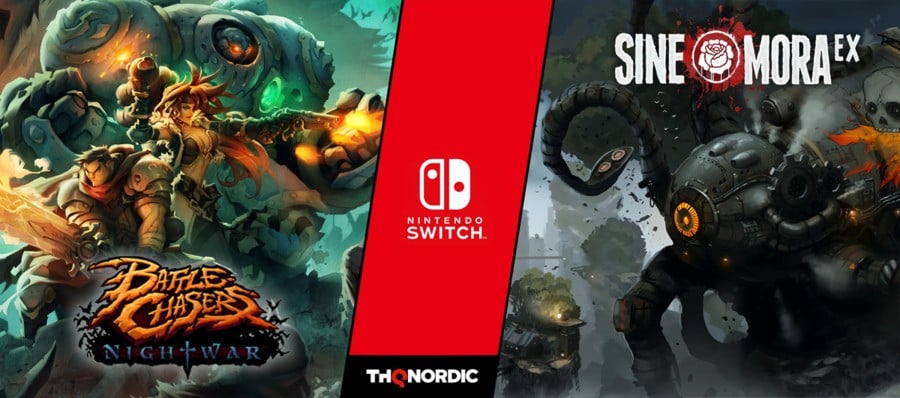 The Switch eShop is certainly picking up steam with some tempting announcements, and today's Nintendo Direct added to the line-up with a couple of titles being published by THQ Nordic.
First up was Sine Mora EX, which had previously been spotted this week in a rating - this is an adjusted take on the stylish shooter that made an impact previously on platforms like PC, PS3 and Vita; this writer has played the original version a lot, because it's pretty darn good. This version is due in the Summer.
Second up was Battle Chasers: Nightwar, a promising looking modern spin on classic RPGs.
Nintendo claimed this would have 'timed exclusivity' on Switch in late Summer, but developer Airship Syndicate has stated that's not the case.
In any case, are you excited about these games?