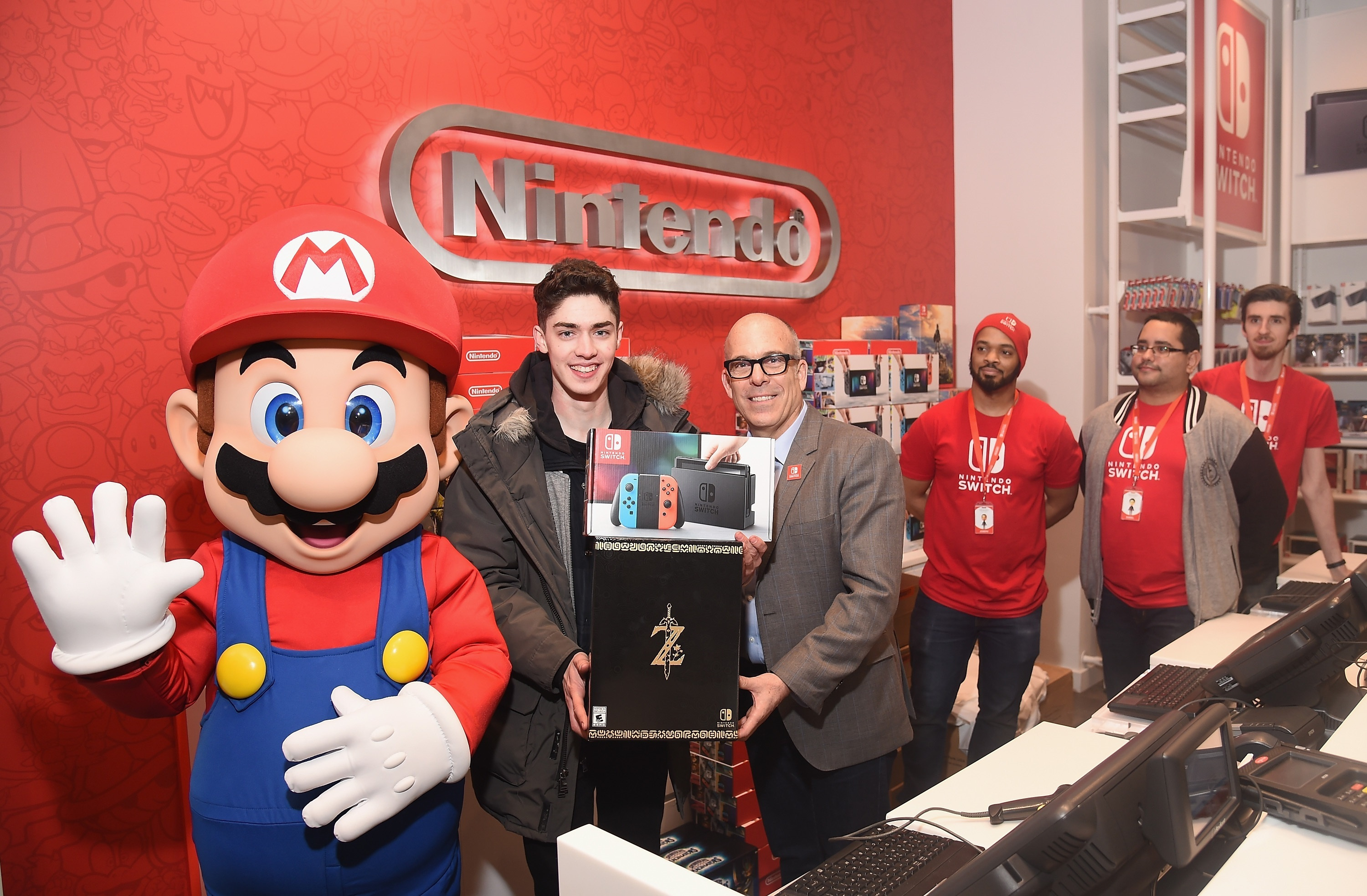 The Nintendo Switch is now out in the wild, and like any console launch the days leading up to its release were a mix of buzz, excitement and some hiccups. On the downside there was plenty of chat online about issues with the left Joy-Con having connection issues in some cases, while as a positive The Legend of Zelda: Breath of the Wild was critically acclaimed and the launch line-up on the eShop had fleshed out a little after early concerns. In Japan, especially, the eShop was full of titles and options early on.
It seems that those most fickle of observers, investors, were generally pleased with the launch. Nintendo shares gained substantially (a little over 4%) by the close on 3rd March, and had continued the positive momentum when the Tokyo exchange closed today. That takes the Nintendo share value to its highest point in a month, and wipes out drops related to some of those pre-launch concerns.
Atul Goyal, an analyst at Jefferies Group, was quoted as saying the following by Bloomberg:
There's a sigh of relief today [3rd March] that the actual launch has gone smoothly so far. We have to wait and see if any major issue comes up by the end of the week.
Meanwhile Piers Harding-Rolls, head of games research at IHS Markit, highlighted that long-term momentum will truly be key for the home console / portable hybrid.
While this early adoption phase is important to build sales momentum, it can only take the Switch so far. Convincing a wider audience to commit to the platform will take some work. A mixture of compelling content and features, price point, word of mouth and effective marketing will all need to come together to engage this broader audience.
Do you have the sense that the Nintendo Switch had a strong launch?
[source bloomberg.com]