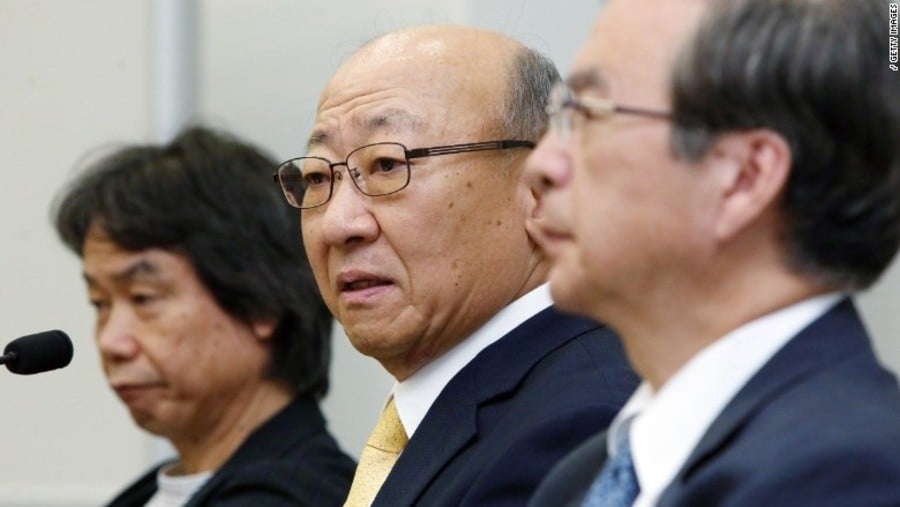 Over a year on from Nintendo and DeNA formalising a partnership we've had one app to kickstart Nintendo's smart device output - Miitomo. Big news from the recent financial reports and briefings, however, confirmed that we'll have Animal Crossing and Fire Emblem games on our smart devices this Autumn / Fall, the first major game-centric IPs from the partnership.
It's already been made clear that each will present accessible but game-like experiences, while Animal Crossing will have 'synergy' and connectivity to main game entries. Investors, of course, care less about that and more about Nintendo making big bucks from these iOS and Android games.
Nintendo's published the official English translations of company President Tatsumi Kimishima's investor Q & A; we previously covered unofficial translations related to NX, Wii U and 3DS which have proven solid. Focusing on questions related to mobile, one asked about how invested Nintendo is in smart device games and whether the company's most talented designers and creators - such as Shigeru Miyamoto - are involved in these projects. Kimishima-san said the following.
If people are "not sure about how serious we are" about smart devices, it means that information issued from our company is not accurately conveyed, and I have to reflect on that. As we have reiterated, we want to grow smart device gaming as one of the pillars of Nintendo's revenue stream. As for shifting managerial resources in that direction, we have very capable developers who are working on development of games for smart devices, as you already know. Of course, Mr. Miyamoto, our Creative Fellow, is also supporting the business for smart devices from a company-wide perspective. To explain the level of engagement of Mr. Miyamoto, he is having specific talks with developers of games for smart devices on what would be desirable overall. In that sense, what you see from the outside may be markedly different from what we see on the inside. As I have said, we want this to be one of the pillars of our business. Our level of engagement has not lessened, so I hope you will understand that.
Talking further about the issue of profits from these apps, Kimishima-san seemed to seek patience for long term results.
We plan to have released about five titles (including Miitomo) by March 2017, but the next applications will release in the fall, so the latter half of the year will influence our results. In that sense, it is included in the 45 billion yen operating income and the expected 500 billion yen sales results predicted for the fiscal year ending March 2017, but its impact will not be on the level of the majority. However, (as of the second application) we will be putting out applications that use IP from actual games, so it will be a decent value for the fiscal year ending March 2017. In the mid-to-long term, of course we want to make the smart device business a pillar of profit, so hypothetically, if sales of around 500 billion yen continue in the future, the sales would not grow to the scale of hundreds of billions of yen as you just mentioned, but we believe that it will become a big volume in the future. It is still a little early to get into specific numbers at this point in time, so that is all I can say for now.
Mobile is going to be a key part of Nintendo's future business as it seeks new ways to deliver sizeable profits; with profits come greater resources, which are always needed when competing in the video game market. It'll be interesting to see how Animal Crossing and Fire Emblem fare when they arrive later this year.
Further Reading:
[source nintendo.co.jp]