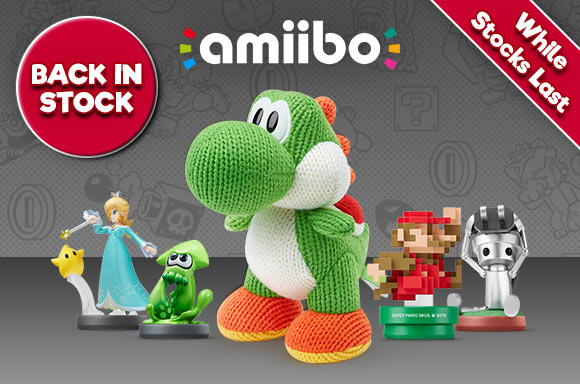 In recent months there have been brighter times for amiibo fans. In the UK, particularly, there's been an abundance of stock available in stores and online, and even the trickier to acquire figures have seen relatively frequent restocks.
The Official Nintendo Store has been among the most affordable options in the UK, with most figures selling for £10.99 as standard. There's now been a restock, too, and Splatoon fans should take note - the Inkling Boy, Girl and Squid are all in stock once again at the time of writing. The Mega Yarn Yoshi is also available, though that one has a hefty price tag of £34.99 courtesy of its size.
You can see the available range right here.
It's also worth noting that the rather cool 30th Anniversary Mario New 3DS cover plates should be in stores now; we can't see them on the official online store, GAME's website or for a sensible price on Amazon UK, so getting these may require patience.
Let us know if you're grabbing any of the amiibo from the restock.
Thanks to RupeeClock for the heads up.
[source store.nintendo.co.uk]