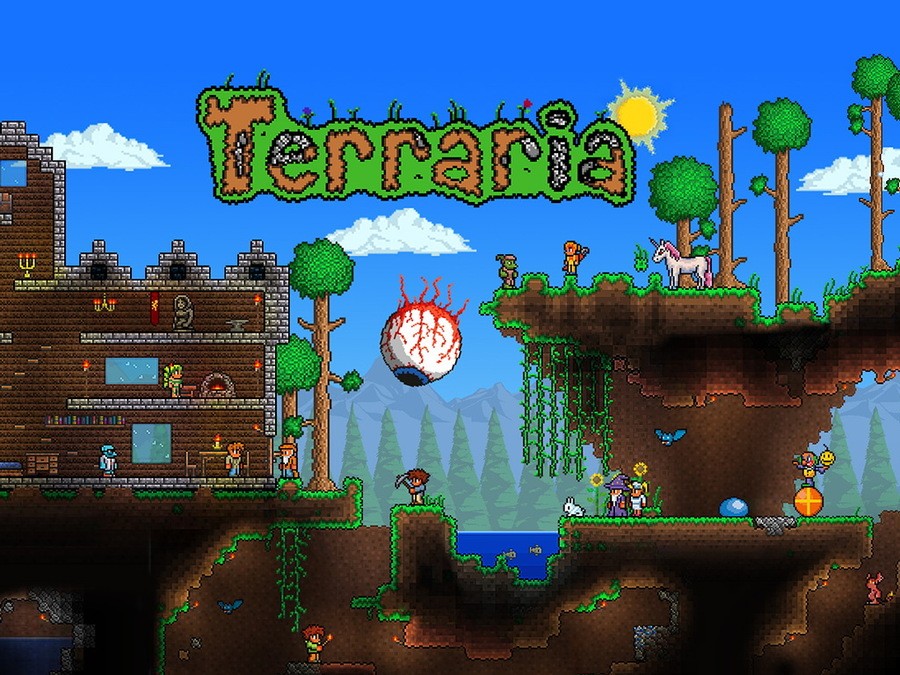 There were a load of indie games to try out at EGX this year, and many of those were on the Nintendo stand. One title with firm indie roots, although now outgrown its stable, is Terraria. As you no doubt know this is the 2D side scrolling Minecraft-a-like that actually has much more going for it than simplified block building.
Although Minecraft is yet to land on Nintendo hardware Terraria has been confirmed for early next year. This will offer four player local multiplayer on the Wii U, with that version on public display for the first time at EGX.
As you can see in the video here, you can use the GamePad to sort inventory as well as refine your creations in an up close build and craft view. This not only keeps the main screen free of clutter but also ensures you can keep an eye on the approaching zombies while you tinker with your home.
Also on display was a new build of Terraria on the 3DS. This offered an updated implementation of the menus and map on the lower screen. The zoomed in stylus controlled building also seemed more responsive since last trying the game out at Gamescom.
The 3DS version of the game will support online multiplayer and looks like it will be version 1.2 of the Terraria build at least to start with. Although not quite as pretty as on the Wii U it's still great to be able to play the game easily and on the go.
Let us know what you think of these versions and whether you're planning to dig into them on Wii U and 3DS.