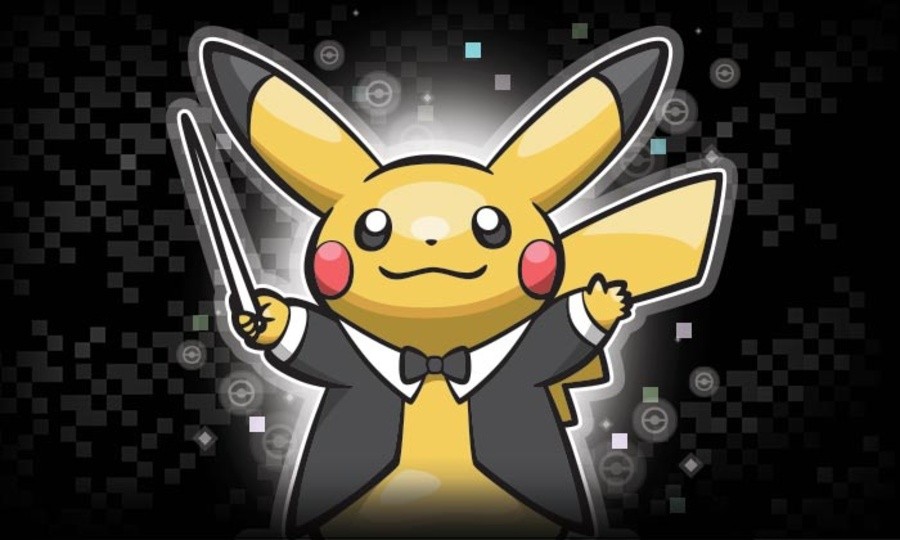 The Pokémon Symphonic Evolutions concert saw sold-out performances across North America last year. Following this success the concert is heading over to the UK for its European Premiere on Sunday 20th December at the Eventim Apollo Hammersmith in London.
With Susie Benchasil Seiter conducting the Royal Philharmonic Concert Orchestra in London, Pokémon: Symphonic Evolutions combines a full orchestra and large-screen video projections to bring to life newly expanded musical themes and visual material directly inspired by the game.

Officially endorsed by The Pokémon Company International and produced by Princeton Entertainment, Pokémon: Symphonic Evolutions features music composed by Chad Seiter (based on the game themes composed by Junichi Masuda) and animation conceptualized and directed by Jeron Moore, the same team behind The Legend of Zelda: Symphony of the Goddesses.

Performances of Pokémon: Symphonic Evolutions create an opportunity for fans, old and new, to catch, battle and trade Pokémon from their favourite games. There'll also be cosplay opportunities, as well as the opportunity to meet Susie, Chad, and Jeron during the after show poster signing.
If you plan on attending, it's worth booking fast as this unique concert is likely to sell out very quickly.
[source eventim.co.uk]