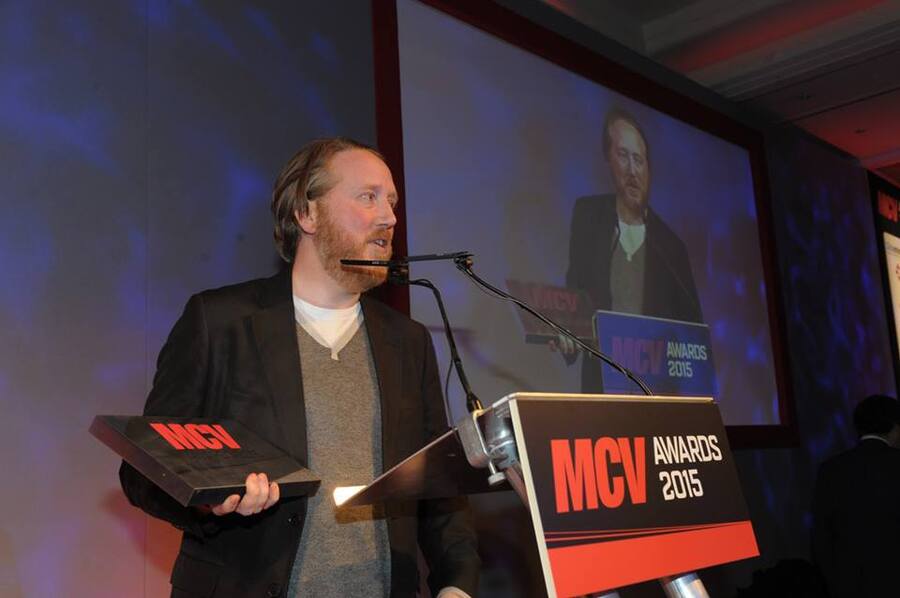 Nintendo UK's Head of Consumer Marketing James Honeywell has been honoured as 2015's Unsung Hero at this year's MCV awards.
Honeywell - who began his career at Nintendo two decades ago - has overseen a wide range of product launches, including the Game Boy Advance, DS and Nintendo's current handheld, the 3DS.
Throughout the past 20 years Honeywell has worked his way up through the UK arm of the company, having fulfilled roles such as Project Manager and Marketing Manager before rising to his current role, in which he oversees all marketing activities within Nintendo UK.
The following video was shown on the night, and features dedications from Nintendo Marketing Director Shelly Pearce and Sales Director Andy Yates.
Congratulations, James!
Image credit: MCV Facebook
[source mcvuk.com]