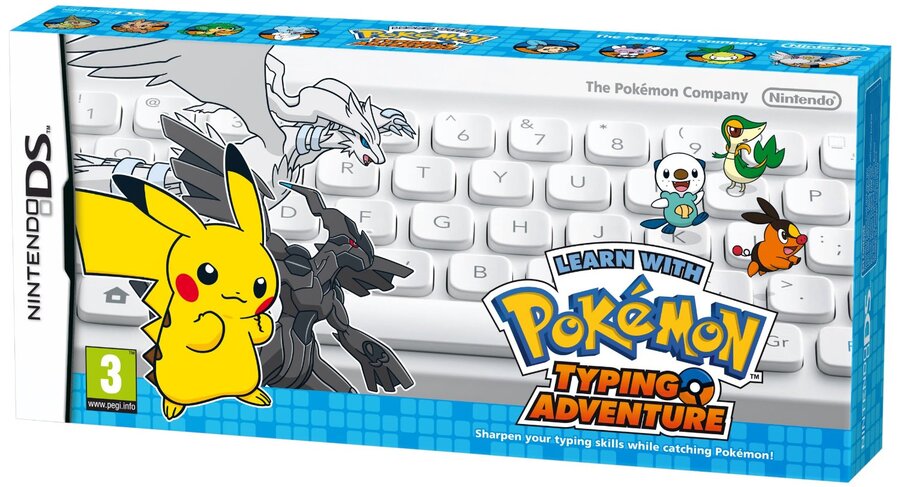 Update:
We told you to be fast. Having checked the listing around an hour after it went live the stock is now all gone. Based on the comments this can be found at various retailers for just a few pounds more than the Amazon deal, however, so all is not necessarily lost if you still want to pick this up.
Original Article:
Those of you that find the idea of Black Friday to be an enormous turn-off, brace yourselves. It's not just a day of shopping mayhem, but a week. One deal that's caught our eye today, however, is less about being an amazing offer and more around how ludicrously undervalued some games and products can be.
As evidence we have Learn With Pokémon: Typing Adventure on DS, which will also run on your 3DS. As part of Amazon UK's rolling discounts today this typing game and wireless keyboard is now just £4.99, reduced from the already-low price of £9.29. That means you can get this game / typing tool and a cute little wireless keyboard for the price of a fancy sandwich.
We quite liked this back in the day, too, awarding it 7/10 in our review.
Are any of you in the UK tempted to grab this? Act fast, the deal is now live and once stock is gone it's all over.