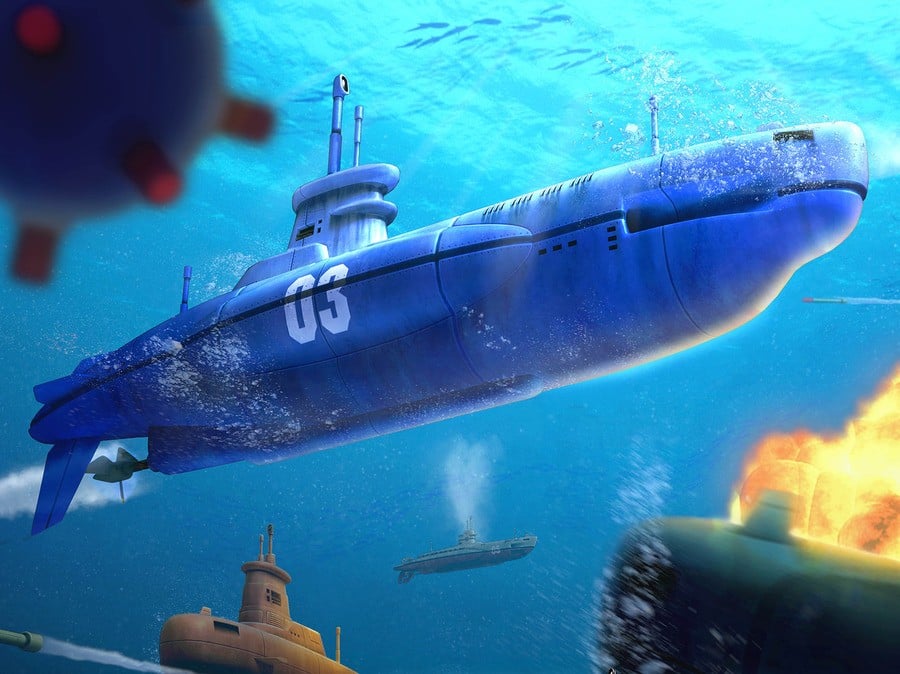 Nintendo has updated its unconventional shooter Steel Diver: Sub Wars to version 3.0, as promised last month. This isn't just a stability update either – prepare for some serious tweaks to the formula. The update is global, so no matter where you are you'll be privy to the spicy new additions.
To save rifling through miles of wordy text, here's the tastefully edited official list of updates from Nintendo's support site:
-Adds Friend Battle mode, allowing users to play with people on their Nintendo 3DS friend list (Premium Version exclusive)

-Adds ability to access the submarine shop in the Free Version

-Adds three new submarines to the Premium Version that can be unlocked after playing a certain number of Local Play matches

-Two new stages have been added to Local Play and Friend Battle matches: Underwater Rings and Underwater Plant

-Adds eight new crew members to the Premium Version

-Submarines hit by their teammates' torpedoes will no longer take damage, but damage points will still be deducted from the attacker's score
-Adds ability to send short pre-set messages in Morse Code chat using the directional pad

-Joining an online match in the Free Version now requires just one Play Coin instead of two

-Other adjustments have also been made to balance the game and make for a more pleasant gaming experience
The game is free-to-play, so if you haven't played it and this list gets your gaming juices flowing, you can pick it up on the 3DS eShop for absolutely nothing. Please be aware that the free version does have limited functionality.
Has this convinced you to take the plunge and dive, dive, dive, or will you remain ashore?
[source miiverse.nintendo.net]