Courtesy of Nintendo's desire for secrecy — we suspect — and its willingness to make a big splash, the close of this week was full of drama. Now that the dust has settled a little we should do full justice to the news of Shulk's reveal for Super Smash Bros., one that had been leaked yet, nevertheless, it was pleasing to see the announcement pinned down.
Shulk is the hero of Xenoblade Chronicles, of course, which was also the source for the surprise news that it'll be ported to the New Nintendo 3DS in Japan.
To focus on Shulk in Smash Bros., below you can see a gorgeous concept image from Monolith Soft, Masahiro Sakurai's Miiverse posts — also revealing a new stage from Xenoblade Chronicles — and then a range of official screens. You'll also notice Shulk has a shorts and no top outfit, so it seems we'll have skimpy attire for both male and female characters; should we be annoyed that these characters are being needlessly sexualised? That's a debate we've tackled recently with Samus.
In any case, gorge yourself on some Shulk goodness below and let us know whether he'll be one of your go-to characters in the game.
---
Monolith Soft Concept Art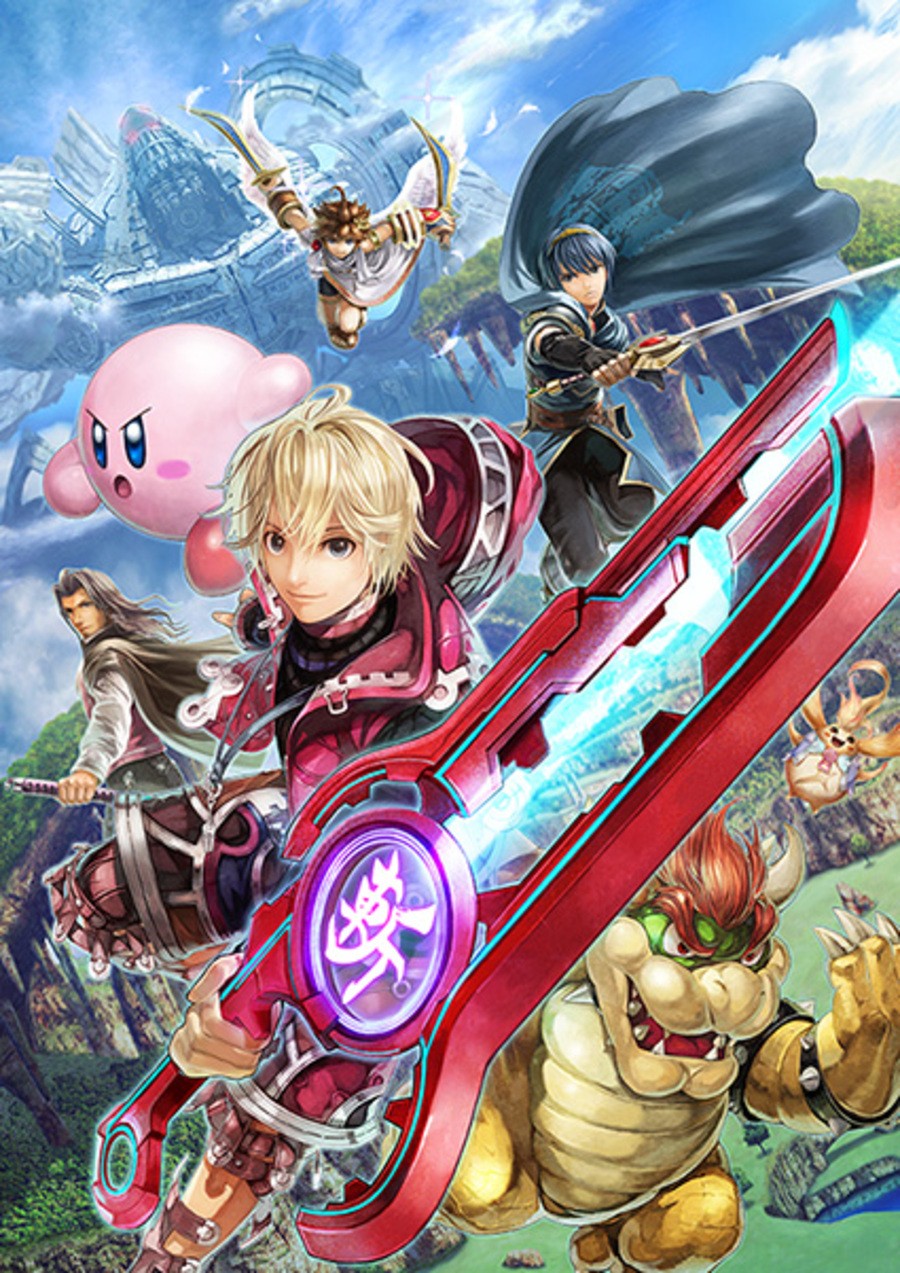 ---
Miiverse "Pic of the Day" Posts
Shulk's sword, the Monado, slashes enemies with a beam when activated, so it can strike from long range. What really makes this weapon unique is that when the Monado Arts are activated, it can change Shulk's features and abilities! Emerge victorious in battle by changing your abilities strategically!!
[List of Monado Arts]
翔 (Jump): higher jumps, lower defense.
疾 (Speed): faster movement, weaker attacks.
盾(Shield): higher defense, slower movement.
斬(Buster): stronger attacks, weaker launch ability.
撃(Smash): Stronger launch ability, weaker attacks, lower defense against launching.
---
Official Screenshots
---
Random Skimpy Outfit
---
Official Reveal Video