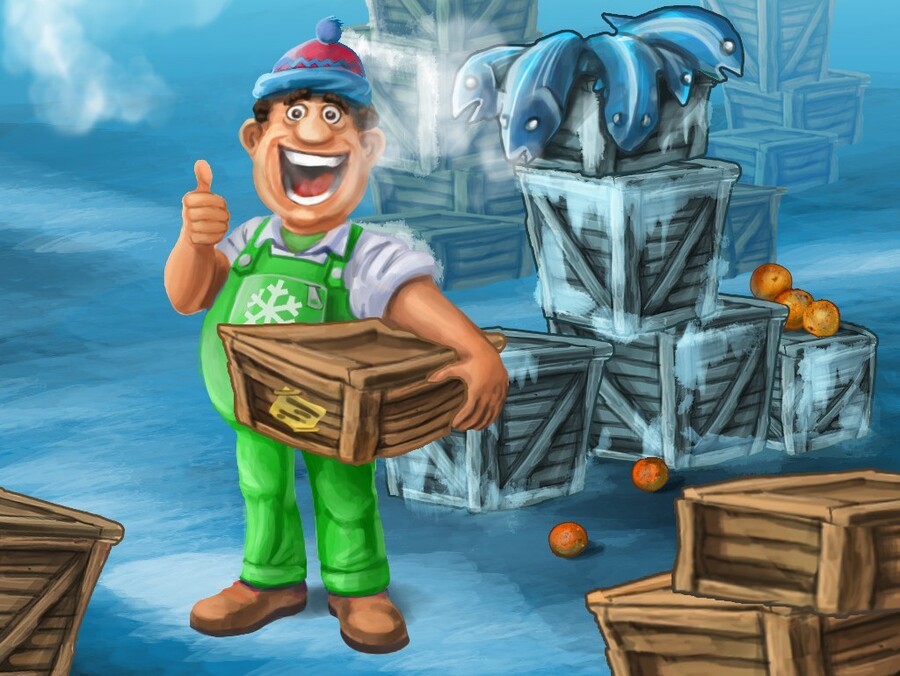 DSiWare will never end. Or so it seems. Prolific developer and publisher Cinemax is bringing another title to the platform, though has stated that it'll be the last entry before it moves onto 3DS eShop releases. Arriving this week in North America is Sokomania 2: Cool Job, a box pushing puzzle sequel that'll cost just 200 Nintendo Points.
In the spirit of the popular Sokoban puzzles, you push boxes to their end points and overcome various obstacles; over 100 levels are promised that will range from easy beginner tasks to brain-bending challenges. There'll be an ability to rewind time if you get stuck, while scores can be uploaded to leaderboards at sokomania2.cinemax.cz. If you like the box-pushing puzzles in retro Zelda titles, this should be right up your alley.
We'll see very soon whether this is worth a final budget-priced fling on the DSi. Below is the trailer for you to see it in action.