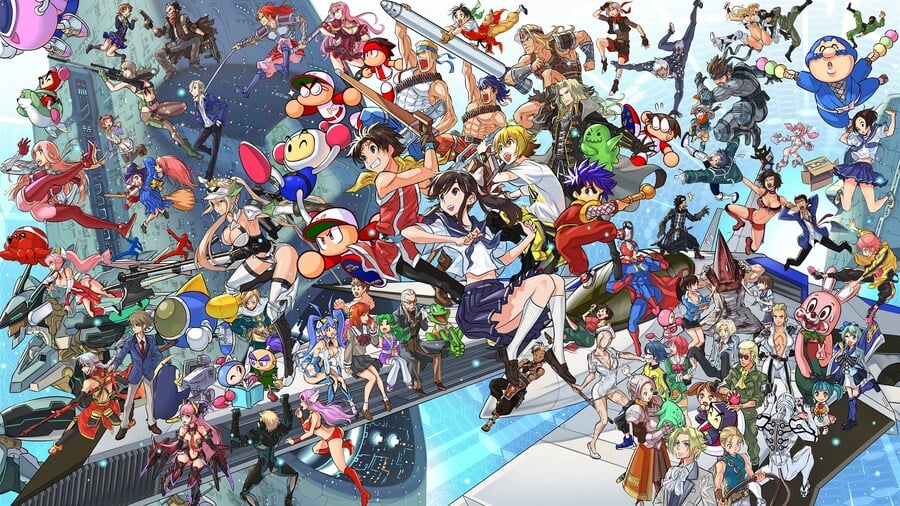 While video games seem to be fairly resilient to the effects of the ongoing COVID-19 pandemic, that hasn't stopped some companies from taking a good, hard look at how they operate – one of which is Japanese giant Konami, the firm behind titles like Castlevania, Metal Gear Solid, Pro Evolution Soccer and current Japanese chart-topper Momotaro Dentetsu: Showa, Heisei, Reiwa mo Teiban!, which we spoke about recently.
It's long been argued by hardcore fans that Konami's glory days are in the past, and it's certainly true that the firm has released fewer AAA titles in recent years; it is heavily invested in health centres and also has pachinko and amusement businesses, and these sectors have proved to be very successful of late (well, pre-COVID, at any rate).
Taking this into account, it's easy to see why the recent news of internal restructuring – which was recently announced to investors – has triggered reports that Konami is exiting the games business (and not for the first time, it should be noted). In the initial announcement, Konami told investors that it is planning to dissolve its Production Divisions "to respond to the rapid market that surrounds us."
However, a Konami spokesperson has now issued a statement to IGN which clarifies these plans:
The announcement refers to an internal restructure, with Production Divisions being consolidated. We have not 'shut down' our video gaming division.
It should be noted that important staffers from the three former production divisions have been given roles elsewhere in the company. Shoji Dewa (manager for Production Division 2 and executive office) will earn the title 'senior executive officer', while Tatsuhiko Yamamoto (general manager, Production Division 3 and Production Department 3) will now focus solely on the latter department.
These changes are expected to take place on February 1st.
[source ign.com, via gamesindustry.biz]