We can only imagine what Mancunians such as Liam Gallagher or Professor Brian Cox might have thought after the mayhem caused in Manchester, UK the other day by Mario and friends. These mischievous cosplayers renamed many of the city centre's tram stops with a video game twist.
Let's take a look at some of their antics: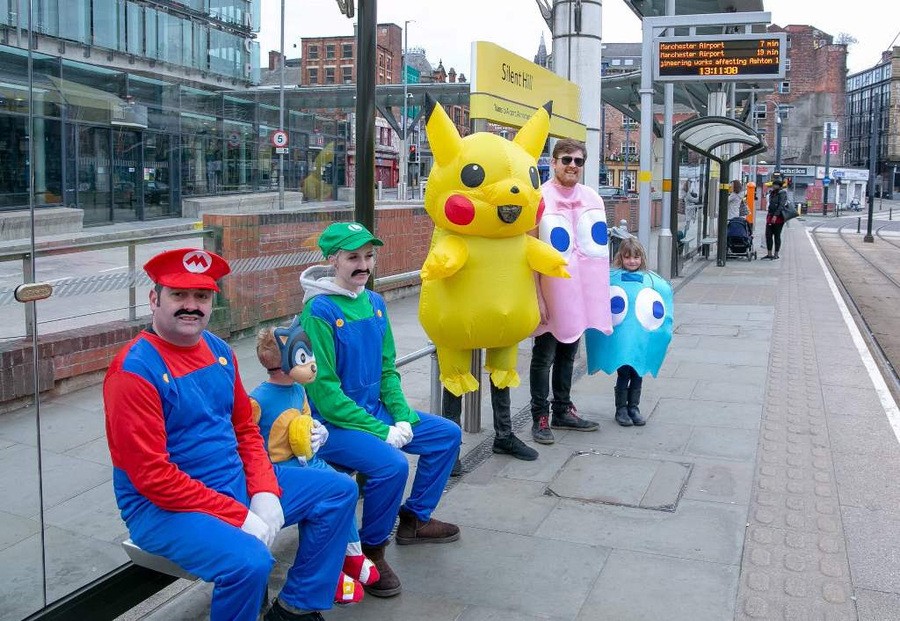 Of course, this mischief was all in aid of promoting something. In this case, it was to draw attention to the upcoming Play Expo event which takes place at Manchester Central on 4th May - 5th May.
To celebrate the imminent arrival of the expo, the entire Metrolink network was renamed by the costumed mischief makers. Other stops given the video game treatment included Market Street which became Hyrule Castle from The Legend of Zelda and Exchange Square which was renamed Raccoon City from Resident Evil.
It's a fun little publicity stunt for sure, no doubt Manchester residents had a good chuckle. Play Expo will feature almost 1000 free to play gaming screens with a huge range of games to play from retro favourites like Pac-Man and Mario right the way up to current blockbusters like Fortnite and Minecraft.
If you'd like to find out more or buy tickets you can do so by visiting https://www.playexpomanchester.com. Let us know what you think of all this malarky with a comment below.
[source playexpomanchester.com]