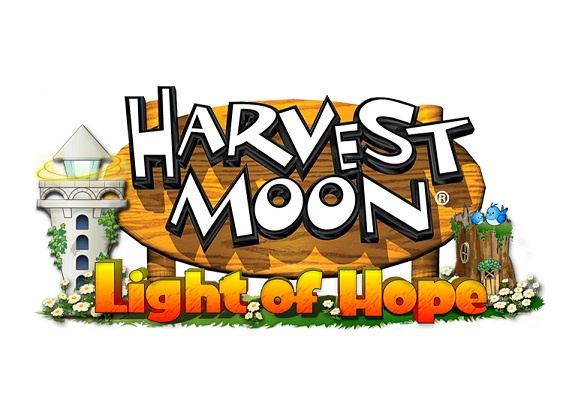 The launch of the Nintendo Switch brought a bit of land management-sim gameplay to the eShop with New Frontier Days: Founding Pioneers, but fans of the genre will no doubt want more extensive retail options. Perhaps Natsume and Rising Star Games will deliver that, as they've released a joint press release to announce Harvest Moon: Light of Hope, the latest title in the IP's 20th Anniversary celebrations.
Also coming to PS4 and PC, the Switch version will be on show at E3, so we'll aim to give it a try. Below is some information from the press release.
In Harvest Moon: Light of Hope, players begin the game as they set out looking for a fresh start and new surroundings. During their voyage, their ship is hit by a monsoon and goes down. As they drift into a small harbor town, now in a shambles from the storm, it will be up to the player to help rebuild the town and save the lighthouse...but it won't be easy! Nevertheless, with some hard work growing crops, tending livestock, and gathering materials for repairs, players will be able to make new friends, start a family, revive the lighthouse, and save the town!
"Harvest Moon: Light of Hope will set itself apart from other Harvest Moon titles with its depth, including a robust story and clear-cut goals," said Hiro Maekawa, President & CEO of Natsume.  "We set out to create a SNES-style nostalgic game with deep and meaningful characters and events, and we are excited to have our fans play it at E3 and tell us what they think!"
"Partnering with Natsume for over a decade, we've been delighted to bring the joyful gameplay of Harvest Moon to fans in Europe and beyond", said Martin Defries, Managing Director, Rising Star Games. "We are excited to be part of the unveiling of Harvest Moon: Light of Hope at E3".
Are you eager to play a Harvest Moon game on the Nintendo Switch?