Going to the gym isn't necessarily fun for a lot of people - yes, some enjoy getting sweaty and having minor heart issues after doing one too many reps, but it's considered by many to be more of a thing to do if you don't want to be particularly chunky in body shape. A Pokémon Gym though, that's something else entirely.
Osaka in Japan is going to have the Pokémon EXPO Gym from 19th November, a venue being described as an 'edutainment' centre. That'd imply that Pokémon are real and thus learning about them qualifies as education, but never mind; ultimately it's a fun centre for gamers of all ages - mainly kids - to interact with cool games and activities. There'll be 'training programs', special goodies to use in the current-gen 3DS 'mon games, a smartphone app that keeps stats on performance and even cool little membership cards and cases.
Of course, this is only going to be in Osaka for the time being, so for those unable to visit will have to settle for gawking at the images of it below.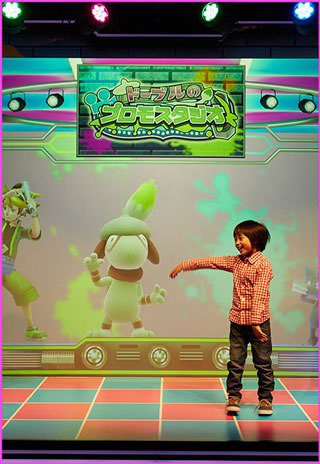 [source siliconera.com]