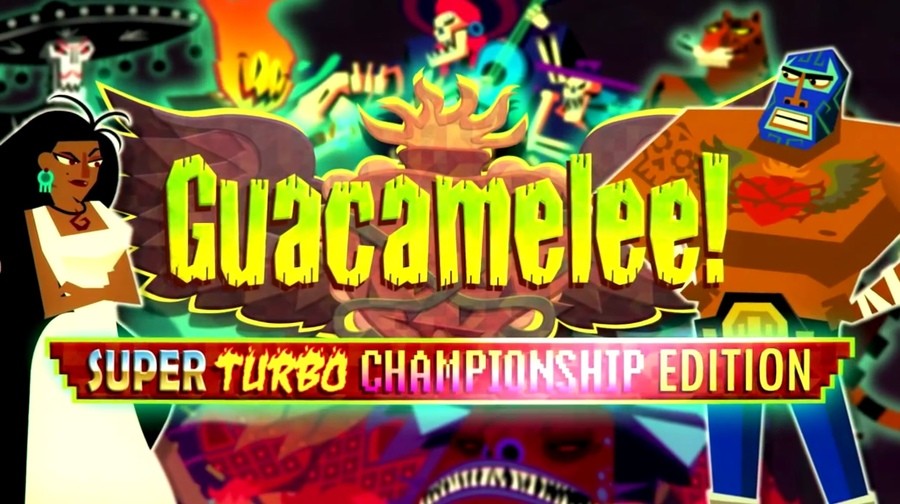 Yesterday, Nintendo Life snagged an interview with DrinkBox Studios' level designer Jason Canam about bringing the much-lauded indie gem Guacamelee! Super Turbo Championship Edition to the Wii U eShop. Today, we can also divulge when exactly you'll be able to get your hands on it: 2nd July, for $14.99/£11.99/€13.99.
The original Guacamelee! was critically acclaimed for its striking visual flair, addictive combat, and use of the fan-favorite Metroidvania style of gameplay — including a few winks and nods to those venerable franchises ("Choozo Statues," anyone?). This new version for Wii U, of course, adds several features worth mentioning, so here's a list courtesy of DrinkBox:
· Expanded Story – An expanded version of the game that includes new content and all DLC from the original
· New Game Areas – Players will ride boats through the Canal of Flowers to save a besieged fishing town, and avoid lava as they climb through the fiery Volcano
· New Boss – Face off against the deadly Trio of Death, a three-headed skeleton that lives in the Volcano, who helps the evil Carlos Calaca build his skeleton armies
· New Abilities – Maximize destruction with the powerful new INTENSO combat mode and dish out scrambled pain with powerful Chicken Bombs. Plus, swap dimensions independently in co-op play using the new Shadow Swap ability.
· New Enemies – Lethal new elite-class enemies that want to chokeslam luchadores to sleep
· Support for multiple save slots
· Dual currency system that supports permanent item unlocks
We'll be previewing Guacamelee! Super Turbo Championship Edition soon, so make sure to check back for another look at this stylish brawler. In the meantime, let us know what you think of the added content and tell us if this one's on your list to purchase when it comes to the eShop in just two weeks' time.