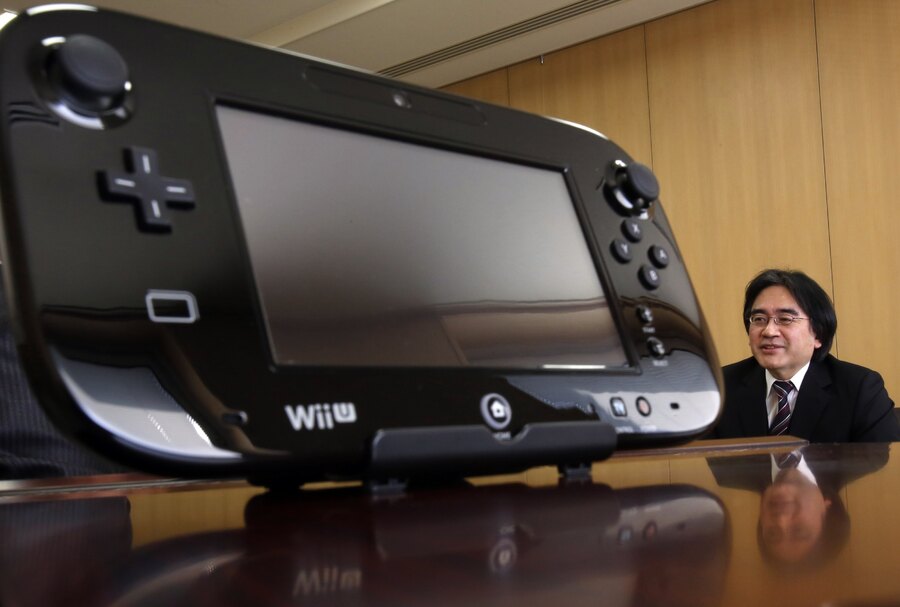 Nintendo President Satoru Iwata made an appearance at a press conference in Osaka, Japan earlier today to explain the company's most recent financial results.
Speaking about the ongoing troubles that Nintendo is currently experiencing with the Wii U, Iwata suggested that both the future success of the console and the company's direction were dependent on its new game releases coming this holiday season. Although he did say that he felt a major strategic overhaul wasn't required, the Nintendo president did confirm that company executives would review the performance of these new titles and then decide "what the company needs to do, over the long-term, about its platform". Could a new direction be emerging sooner than we think?
Sales of the Wii U have been pretty dire since it released late last year, with only 3.91 million units having been sold to date. Not only that but only 460,000 systems have been sold over the last six months of the current financial year, which amounts to just five percent of Nintendo's target for the entire year. In stark comparison, 3.89 million 3DS systems have been sold during the same period of time, with 2.49 million of those sales occurring in the last three months alone.
Investors are still calling on Nintendo to abandon its own systems and create software for other systems and devices — in particular, tablets and smartphones. There is a belief among some of the shareholders that doing so could see Nintendo's share price double or even triple.
But as Iwata has stated numerous times in the past, Nintendo believes that releasing its games on other platforms could bring about its own demise, as it wouldn't be able to use its own hardware to create unique gaming experiences.
Ever the optimist, Iwata commented to the press:
One game has the power to change everything...Are we satisfied with these sales results? No. Is it impossible to recover from this? No.
Nintendo has kept its full-year sales forecast for the Wii U at 9 million units. This target is by no means impossible, but as our very own Features Editor Thomas Whitehead argued earlier today, the Japanese video games company will most certainly require a holiday runaway success in order to achieve this.
Do you think Nintendo's Wii U holiday line-up will help it to achieve the sales it needs? Should things go pear-shaped, do you believe there's a new strategy that Nintendo could adopt that won't involve killing off the Wii U? Share your thoughts with us in the comments section below.
[source 4-traders.com]