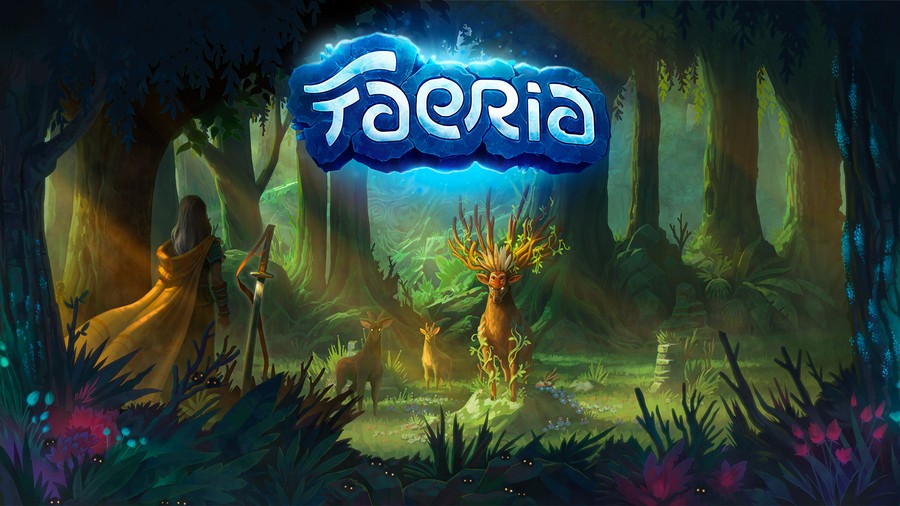 The latest Nintendo Download update for Europe has arrived, and it's bringing new games galore to the eShop in your region. As always, be sure to drop a vote in our poll and comment down below with your potential picks for the week. Enjoy!
Switch eShop - New Releases
Banner of the Maid (CE-Asia, 12th Aug, £14.99 / €16.99) - Banner of the Maid is a Turn-Based Strategy Game set in the late 18th century to early 19th century, based on the alternative history of the French Revolution. At the end of 18th century, as the House of Bourbon was on the verge of clasping, Louis XVI of France planned to secretly escape from his country. Starting from the French Revolution, the wave of chaos swiped across Europe. Follow the steps of our protagonist, the young female officer Pauline Bonaparte, to start her journey as a regular officer and win battles both on the battlefront and in the political vortex of Paris, and finally write her own heroic story.
Devious Dungeon Collection (Ratalaika Games, 13th Aug, £11.99 / €12.99) - Devious Dungeon: Under orders by the King, players assume the control of a Knight instructed to head into the catacombs beneath the Kingdom, to slay the fowl beasts and monstrosities that have invaded the murky depths. You must venture deep within the dungeons eliminating the threat! Slay monsters, collect loot, level up and upgrade your gear. Only a true champion will be victorious!
Double Kick Heroes (Plug in Digital, 13th Aug, £19.79 / €21.99) - Merging face-melting heavy metal rhythm riffs with a high-octane zombie-crushing shoot 'em up, Double Kick Heroes is like no game you've ever seen before! You must survive on the highway to hell by slaying monsters with your gundillac! Struggle through the 30 levels of total madness and escape from this nightmare! Only the power of metal can save your band!
Faeria (Versus Evil, 13th Aug, £17.99 / €19.99) - With its unique living board, Faeria will challenge you with truly strategic card battles. Craft your deck, shape the battlefield, and fight for victory! A strategy game like no other. Build exciting decks and shape the battlefield as you fight epic battles. Raise mountains, build forests, fill lakes, or harness the sands of the deserts. You choose your own path to victory. Enjoy 100+ hours of solo content, co-operative missions, and puzzles!
Linn: Path of Orchards (£4.49 / €4.99) - You are in control of Aban, an exotic guardian of nature, on her journey through a lost sky temple. Help Aban on her divine mission to rejuvenate the ancient Tree of Light. Levels consist of treacherous dynamic platforms that make you rethink every move before you press any button. Completing each level needs both timely reactions and logical thinking.
Mastercube (Warlock Arts Yaz, 12th Aug, £4.49 / €4.99) - MasterCube is an addictive action-shooter game! You must survive as long as you can in order to score the highest point!
Metamorphosis (ALL IN! GAMES, 12th Aug, £20.24 / €22.49) - You wake up one morning to find that you are rather inconveniently transforming into a tiny bug, while your friend Joseph is being arrested for reasons unknown. To save him and to find the answers you seek, you must embark on a journey through a world which, like yourself, has become twisted and unfamiliar. What once seemed like mundane dwellings have become an expansive obstacle course, and now you'll have to chart your path through the dingy nooks and crannies that exist within the cracks of civilization. Use your wits to unravel the truth, and regain the life you once knew.
Of Tanks and Demons III (£4.49 / €4.99) - Of Tanks and Demons III — it's the new game with the vibe of classic arcades of '80s. Collect photons, shoot demons, buy new tanks and improve them. Don't rely on brute force solely! Sometimes you need to outsmart your enemy, not just outgun them with bullets.
Pool Pro GOLD (No Gravity Games, 13th Aug, £7.19 / €7.99) - Enjoy the very best, classic eight-ball pool! Aim carefully and hit the cue ball perfectly! Play at different tables around the world with different stakes and prizes. Take part in tournaments and get great prizes. The more you win the more you earn. Spend on new cues and avatars! Be smart and boost your skill to reach the top. Become the world champion!
Prehistoric Dude (£4.99 / €4.99) - Prehistoric Dude is a mini Metroidvania game during the stone age which tells the story of Dude, a friendly caveman who loves ham! Explore 3 different scenarios while looking for Dude's delicious lunch! Face enemies, master obstacles, learn new skills and make Dude even stronger! Go on an adventure to help him to take back his lunch, which was stolen by a giant dinosaur! He will need to face many dangerous enemies while travelling through caves and forests, getting some tools and power-ups to assist him during this journey.
Ramageddon (£7.19 / €7.99) - Fight your ram opponents in this purely skill-based action game. Knock your enemies out of the map, earn and collect gold coins and customize your unique look. Through the customization panel, you can choose various colours, horns, and ram faces. Collect special power-ups spawning on the map to get extra powers. The maps have some interactive elements (for example switches) and destructible objects. The faster you run, the harder you ram! Build up your speed to hit harder while managing your stamina wisely. If you want to train your skills offline just train with A. I. bots.
Regina & Mac (£8.99 / €9.99) - Join the macaw Regina and the tyrannosaurus Mac on their adventure as they try to escape a lifeless research lab. The only way out? To find the golden Floppy discs on which the memory of the lab's computer system U64 is stored so that it can help the duo to find an exit. Regina & Mac is a 3D platformer that stands in the tradition of the classics from the late 90s and offers a fair challenge even for genre aficionados.
Shaolin vs Wutang (£9.99 / €9.99) - No flashy over the top effects, just combat influenced by classic Kung Fu films. The game features authentic fighting sounds from films and a licensed soundtrack with great music from classic kung fu movies. Shaolin vs Wutang is a real love letter to classic '70s and '80s Kung Fu cinema.
Table Tennis (£8.09 / €8.99) - Table Tennis is an easy to play, fun and realistic game of ping pong which you can now play on your Nintendo Switch anytime, anywhere Play against your friends, family or the smart Ai (artificial intelligence) player, which can set from a choice of three different difficultly levels. Beat your toughest rivals with a cool angle shot, performed by stroking the ball and moving in the other direction as fast as you can. Choose from one of the 8 different rooms in the school and you can even set the speed of the ball and the paddles.
The Ambassador: Fractured Timelines (The Quantum Astrophysicists Guild, 13th Aug, £10.79 / €11.99) - The Ambassador: Fractured Timelines is a twin-stick fantasy shooter centred around the ability to stop time. You'll play as Gregor, a newly recruited member of the Eternal Fellowship, and an Ambassador of Time. Just as you are learning to use your newfound powers, the Fellowship's capital city is mysteriously destroyed! As one of the only remaining fellows, you must find those responsible and return Tamaris to its former glory.
Twist&Bounce (Ultimate Games, 10th Aug, £4.49 / €4.99)
Volta-X (GungHo America, 12th Aug, £17.99 / €19.99)
WE ARE DOOMED (Vertex Pop Inc., 13th Aug, £5.09 / €5.90) - Dive head-first into the action with reckless ambition, charge the SUPERBEAM, and zap everything out of existence in an instant. Chase high scores or just enjoy the beautiful explosions of geometry, colour and light.
Zero Strain (eastasiasoft, 13th Aug, £7.19 / €7.99) - Zero Strain is a fast-paced shooter set in a series of top-down arenas, where strategic use of offense and defense are critical to surviving each challenge. MOBA elements are mixed with frenetic shoot'em up action for a unique and rewarding experience in neon wireframe presentation. Each of the "constructs" you pilot offers a different array of armaments that are charged by the damage you deal, allowing you to deploy more powerful abilities against the strongest foes! Strategize on the fly to take down enemy waves and reach uncharted dimensions!
Switch eShop - Demos
DLC / Add-On Content
Nintendo Switch games with new DLC this week:
Switch eShop - Special Offers

Title

Discount

Sale Start Date

Sale End Date

40% off

10/08/2020 00:00 LT

24/08/2020, 23:59 LT

30% off

10/08/2020 15:00 CEST

24/08/2020, 23:59 LT

30% off

10/08/2020 15:00 CEST

24/08/2020, 23:59 LT

50% off

10/08/2020 15:00 CEST

24/08/2020, 23:59 LT

62% off

10/08/2020 15:00 CEST

24/08/2020, 23:59 LT

60% off

10/08/2020 15:00 CEST

24/08/2020, 23:59 LT

60% off

10/08/2020 15:00 CEST

24/08/2020, 23:59 LT

40% off

10/08/2020 15:00 CEST

17/08/2020, 23:59 LT

40% off

10/08/2020 15:00 CEST

17/08/2020, 23:59 LT

40% off

12/08/2020 00:00 LT

26/08/2020, 23:59 LT

40% off

13/08/2020 09:00 CEST

20/08/2020, 23:59 LT

40% off

13/08/2020 09:00 CEST

20/08/2020, 23:59 LT

40% off

14/08/2020 15:00 CET

21/08/2020, 23:59 LT
Plus even more SEGA games on sale!
So that's your lot for this week's Nintendo Download. Go on, be a sport and drop a vote in the poll above, and comment below with your hot picks!