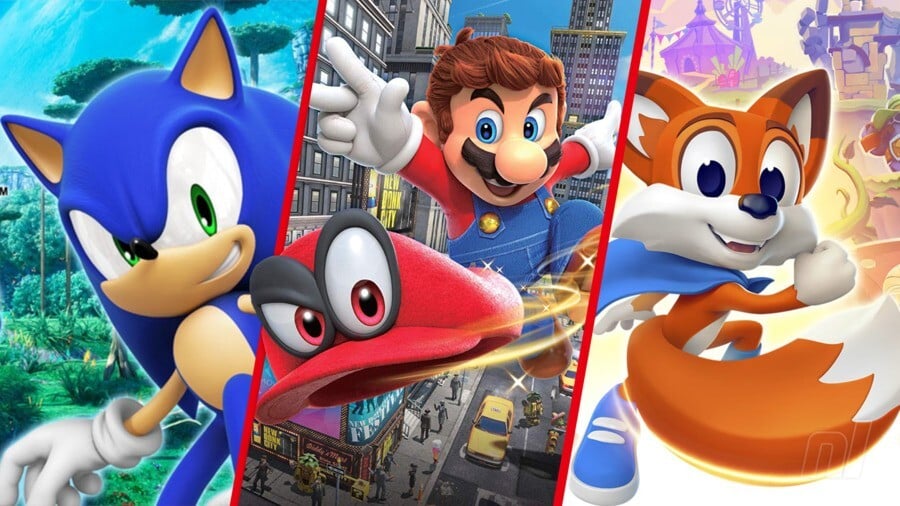 Ah, the 3D platformer. Ever since Super Mario 64 landed and showed everyone just how good three-dimensional platforming could be there have been developers hoping to capture just a smidgen of that game's magic. It was a tough act to follow, even for the plumber himself, but his latest outing on Switch has him at the very top of his game.
However, despite having a reputation for hosting the finest of the genre, arguably none of Nintendo's platforms have enjoyed the breadth of 3D platformers we saw back during the genre's N64 heyday. Those collectathons arguably went out of fashion in the early noughties when games like Halo heralded the ascension of first-person shooters on console, but every so often one crops up to remind us of the good ol' days of Banjo-Kazooie and Glover.
In comparison to the voluminous catalogue of 2D platformers available – a selection so impressive we decided to split it into the best 2D platformers and the best Metroidvanias on Switch – the list of potential 3D platformers is decidedly slimmer. Why bother with such a one-horse race, you may be thinking. Well, in addition to this not being a ranked list, the fact is that Switch has still accrued some impressive examples of the genre. They may not quite reach the incredible heights of the Italian gentlemen's balloon ship, but they certainly offer wonderful experiences when the odyssey's over.
So, let's take a look - in no particular order - at the best 3D platformers on Switch…