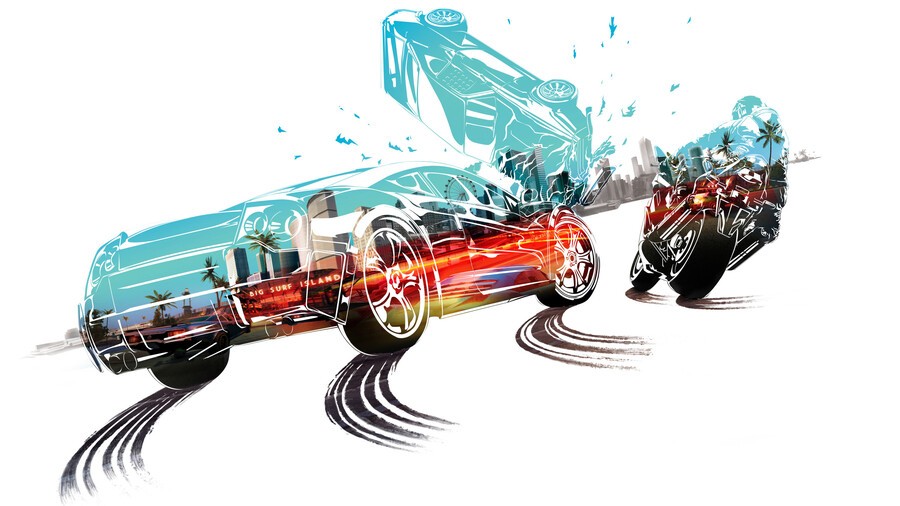 May has come and gone, and we're still dealing with the sizeable drop of games it delivered right at the very end there. With Xenoblade Chronicles: Definitive Edition and the triple-hit of the XCOM 2, BioShock and Borderlands Legendary Collections, we've got quite enough to be getting on with as things stand.
However, there are some big physical releases coming to Switch over the coming weeks, too, including a surprise first-party title announced very recently. We've taken the liberty of highlighting a few upcoming Switch games below. And of those of who have held off pulling the trigger on the digital version of The Wonderful 101: Remastered, you'll find the delayed physical version listed, too.
Let's have a look at some of the biggest games coming to Switch in June and July, shall we?
Published by Nintendo, Clubhouse Games was an unassuming little DS title which amassed a huge following, so while it's hardly the huge summertime megaton Switch game you might have been hoping for in June, we've got high hopes for it! With a large assortment of classic board and tabletop games to choose from--including Poker, Slot Cars, Go and Chess--Switch's local multiplayer focus means this Clubhouse Games: 51 Worldwide Classics collection could shine brighter than ever before.
There's even a sneaky little 52nd game in there for good measure. Deal us in.
It's taken a while, but the remastered version of Burnout Paradise is finally power-sliding to Switch. Some people will tell you that this is still the best open world racer ever made. There's plenty of competition in that genre on other platforms, but the starting grid on Switch isn't quite so packed, so we're thrilled to finally get behind the wheel of this classic on a Nintendo console.
The Remastered edition includes a whole bunch of DLC packs from the original game, 60 FPS gameplay and some Switch-exclusive touch-based map control. Perhaps most importantly, you can now play it on the bus / train / toilet, so there's a good chance that this could be the best ever version of the game. Look out for our review.
The glorious return of this previously Wii U exclusive comes following a hugely successful Kickstarter campaign from developer PlatinumGames. Along the way it broke through some Stretch Goals meaning that The Wonderful 101: Remastered will feature additional content. This means that there will be something new for veteran fans of the original game, although we imagine most of them contributed to the Kickstarter already.
If you missed out on The Wonderful 101 first time round, this is the perfect way to catch up on Switch. Of course, if you happy to forgo a little physical cartridge you could be playing the game right this second! Check out our Wonderful 101: Remastered review for the Nintendo Life verdict.
A Switch exclusive, this survival horror sequel to the 10-year-old original (which arrived on Nintendo's console just last year in its Origins guise) is hotly anticipated by fans of famed Japanese developer SWERY's cult original. We say 'sequel', but it's a prequel, too, as you head to the town of Le Carré to uncover clues and solve a surreal murder mystery.
And if the spooky story all gets a bit too much, you can chill the beans right down with some bowling or skateboarding - in fact, the latter is a great way to get around town. As you might expect given this game's heritage, you'd do well to expect the unexpected with this one, and we're intrigued to find out more.
Who needs Nintendo Directs, huh? This game's existence had been rumoured, but it wasn't revealed until the middle of May. From everything we've seen so far, it's shaping up to be a beautiful entry in the Paper Mario series and is supposedly taking a leaf from the books of the beloved older N64 and GameCube entries.
We'll be finding out how this one unfolds in a matter of weeks. Until then, we're just going to keep looking at the gorgeous screenshots.
More Awesome Nintendo Switch Games
Aside from the highlighted games above, there are lots more Switch retail games which might take your fancy in June and beyond.
Awesome Accessories For Your Switch
And finally here are a selection of the finest Switch accessories coming up in June and beyond, for your consideration.
---
So that's it for June and July - did we miss anything? Let us know with a comment and also tell us if you've pre-ordered any of these goodies!