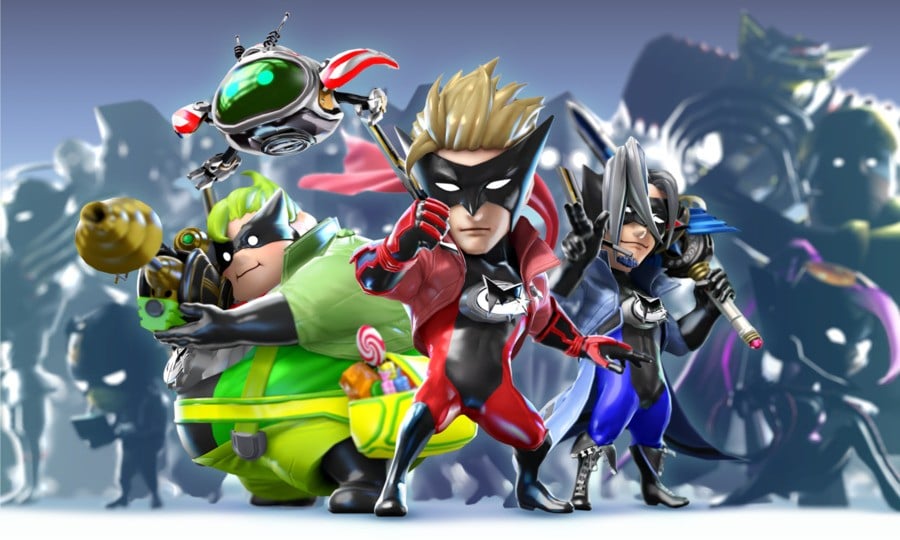 We're only a handful of weeks away from the launch of The Wonderful 101: Remastered on Nintendo Switch, and several new details have now been confirmed thanks to the game receiving a pre-purchase page on the Japanese eShop.
Launching on 11th June in Japan (Europe and North America get it slightly earlier in May), the game will take up 7.6 GB of space on your system. As you'd expect, the game can be played across TV mode, Handheld mode, and in Tabletop mode; features support for both the Joy-Con and Pro Controller; and will include English-language support even in the Japanese release.
Towards the end of last month, a trailer for the game reintroduced the main cast of colourful characters in an updated 60-second clip. Its Kickstarter campaign ended up generating a mighty $2 million, unlocking plenty of stretch goals alongside the release of the game itself.
Are you looking forward to playing The Wonderful 101: Remastered on Switch? Did you back the campaign, or will you be buying it as normal on release? Let us know with a comment below.
[source japanesenintendo.com]