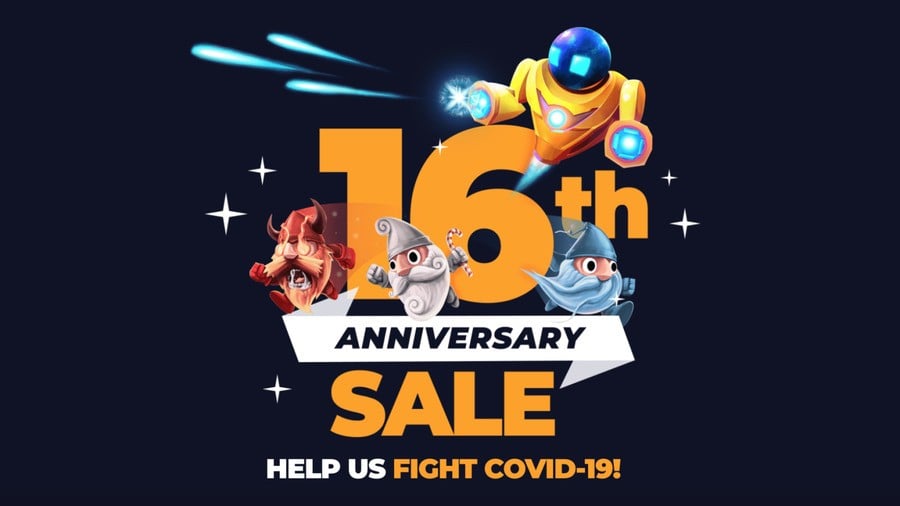 Publisher QubicGames has today kickstarted a huge sale on the Nintendo Switch eShop, giving players the chance to pick up lots of games at ridiculously low prices and give to good causes in the process.
The almost month-long sale is split into two parts; for the first week (29th April - 5th May), you'll be able to buy Robonauts or Geki Yaba Runner Anniversary Edition for just $0.99 / 0.99€. If you do that, or if you already own one of those games, you'll then unlock all of the savings listed below:
As you can see, revenue from your purchases will help to provide equipment and medical research to companies fighting COVID-19.
After that first week has passed, everyone will then be able to access offers on the games mentioned above, regardless of whether or not they own one of those two games mentioned at the beginning of this article. These later discounts won't be quite as high as the initial offerings in the table above, but will last from 6th May to 26th May.
You might remember that QubicGames ran a similarly extravagant promotion over Christmas last year, giving away ten free games. If you missed out last time, this new sale could be a good chance to grab some games for very low prices.
Any of those games catch your eye? Will you be checking any out given their new, ultra-low prices? Let us know with a comment below.