Earlier this week, we were treated to Super Mario Maker 2's final major update - and wow, what an update it is. Alongside a number of new power-ups and course parts, we can finally do the one thing we've always dreamt of doing ever since the original Mario Maker came out on Wii U - build our own worlds!
With the ability to create 40 joint courses across eight worlds, players can now channel their inner Miyamoto and essentially design their very own Super Mario platformer. If you'd have told us that we'd have a game like this ten years ago, we'd have... Well, we'd have said that you're being very silly indeed.
So, have you been coming up with your own worlds yet? Perhaps you're looking for others' worlds to try out for yourself? We invite you to share your Maker ID codes in the comments below and test out any others that you spot - with any luck, the comment section will soon be littered with astounding creations from all around the world.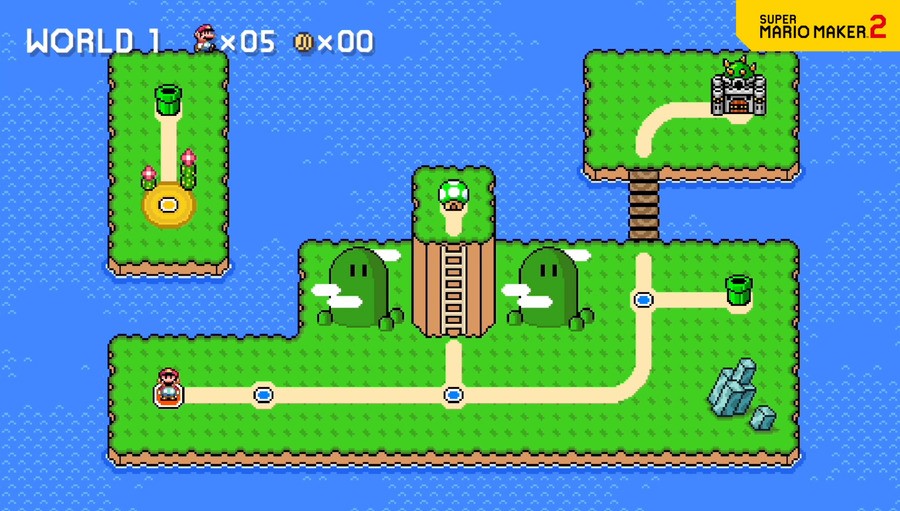 What are you waiting for? Comment away! And if you're looking for regular levels to try out, you'll find loads of the things right here.