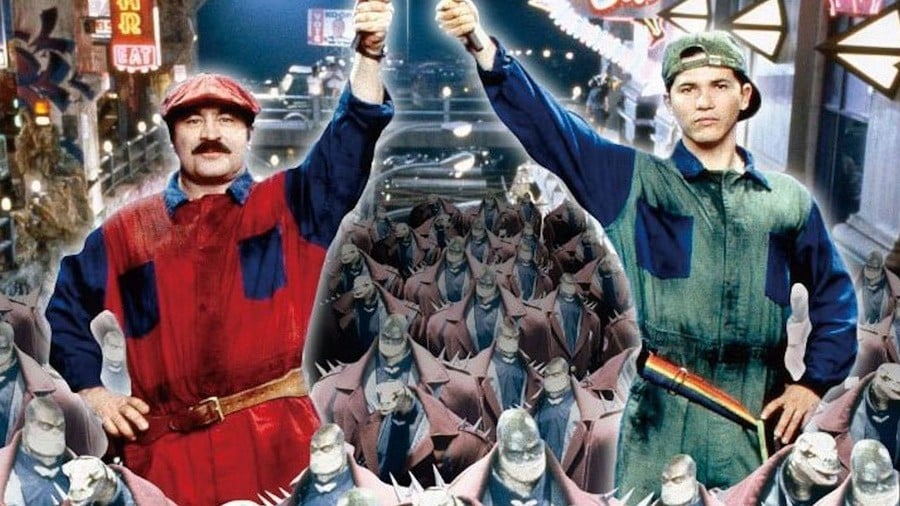 After the success of the Sonic and Detective Pikachu movie, Hollywood is now licking its lips at the prospect of more live-action films (featuring CGI) based on popular video games. It does help, though, to know what the fans want, and according to a recent poll conducted by The Hollywood Reporter and Morning Consult, it's a Mario movie.
This American-based poll found that 44 percent of the 2,200 respondents were either "somewhat" or "very" interested in a new live-action film based on the Super Mario series. Given how the video game series is, we probably shouldn't be too surprised. While the 1993 Super Mario Bros. film starring Bob Hoskins, John Leguizamo, and Dennis Hopper was widely panned, it did gain a cult following over the years.
Other long-time series like Pac-Man, Donkey Kong, Grand Theft Auto, Call of Duty and The Legend of Zelda series follow Mario. One of the more interesting and possibly alarming picks was a Mario Kart movie. More than 34 percent are interested in seeing this on the big screen.
Here are the full results:
While we might not be getting a live-action Mario movie anytime soon, Nintendo and Illumination are currently working on an animated film. It's aiming to be released in cinemas by 2022.
Would you be open to another live-action Mario movie in the future? How about a Mario Kart movie? Share your thoughts below.
[source gonintendo.com]