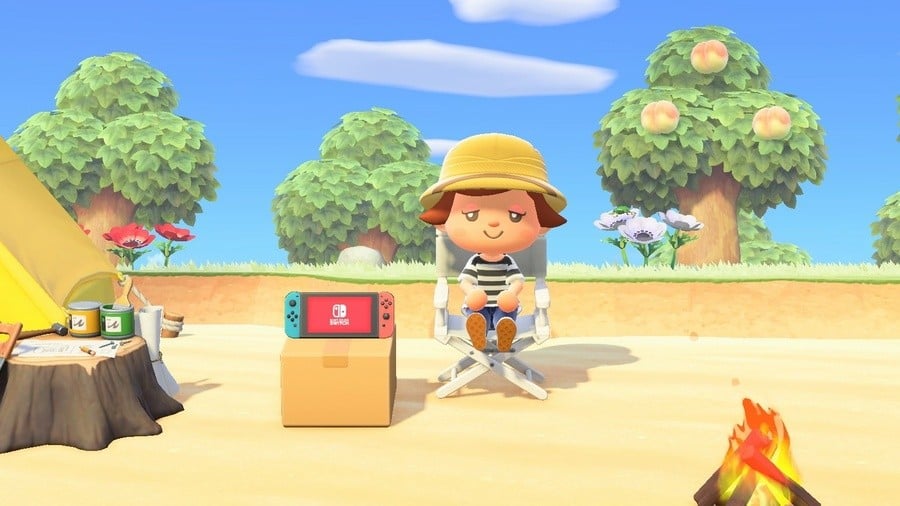 As long as your copy of Animal Crossing: New Horizons is updated to Version 1.1.0 (or higher, if you're reading this in the future), you should have been presented with your very own in-game Nintendo Switch through the mail.
It's rather adorable, and the design you receive actually changes depending on your real-life system. If you picked up the gorgeous new Animal Crossing-themed Switch console, you'll receive a replica of that specific model in-game, whereas players with a regular console will be treated to the Neon Red/Blue model.
It gets better, though, because it turns out that you can actually customise your in-game Joy-Con colours. Once you've unlocked the ability after a few days of play, you'll be able to change up its appearance by working on the console at a workbench. By using Customisation Kits, you can toggle between the standard Neon set and Grey, giving you a new option to match your console at home.
Sadly, other Joy-Con colours aren't supported at the moment - or at least, we haven't seen anyone who has unlocked more colours - so you can't match up your in-game system with any fancy Neon Purple or Yellow controllers. Still, it's a nice touch.
We're sure some of you will have given this a go as soon as you unlocked the customisation ability, but we would never have thought to chuck our Switch on the workbench.
Let us know how you're getting on with the game in the comments below, and feel free to check out our guides to the game if you need any help or are looking for new tricks to try.
[source reddit.com]