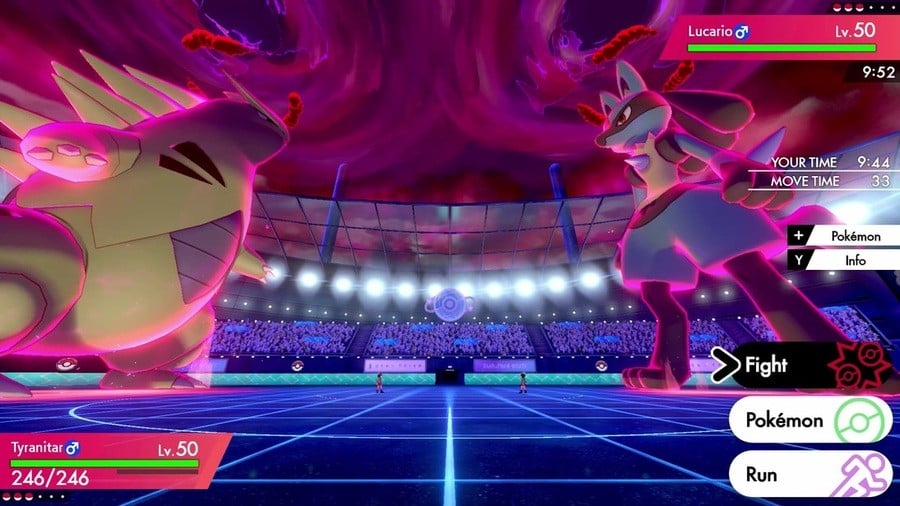 Update: As a quick reminder, today is the last day that you can sign up for Pokémon Sword and Shield's first online battle competition. The event, called 'Galar Beginnings', kicks off at midnight tonight UK time, which means you have just a few hours left to register at the time of writing.
You'll find all the details you'll need below.
---
Original Article (Wed 6th Nov, 2019 15:15 GMT): The Pokémon Company has revealed that Pokémon Sword and Shield will feature an online competition soon after launch, allowing Trainers from all over the globe to compete for glory.
The event will be called Galar Beginnings and will be held in December 2019. If you want to take part, you'll have to make sure you've signed up to compete from within the game itself by 5th December.
---
Competition Name: Galar Beginnings

Sign-Up Period: Friday, November 15, at 00:00 GMT to Thursday, December 5, at 23:59 GMT

Competition Period: Friday, December 6, at 00:00 GMT to Sunday, December 8, at 23:59 GMT

Battle Format: Single Battle

Eligible Pokémon: Pokémon obtained in Pokémon Sword and Pokémon Shield
Zacian, Zamazenta, Mew (contained in the Poké Ball Plus), and some other special Pokémon are not eligible.
Players can register three to six of their Pokémon to their Battle Team.
All Pokémon in this competition will automatically become Lv. 50 for the duration of each match.
Ranking Results Announcement: December 2019
"In the Galar Beginnings competition, you'll be able to make your Pokémon huge by Dynamaxing them—or even have their form change by Gigantamaxing them! These effects will last for only three turns per battle, so be sure to use them wisely!"
---
To sign up, you'll need to press 'X' in your copy of the game to open the main menu. From there, choose 'VS, Battle Stadium', and then 'Online Competitions'. You'll need an active subscription to the Nintendo Switch Online service to take part.
Will you be taking part? Let us know with a comment below.