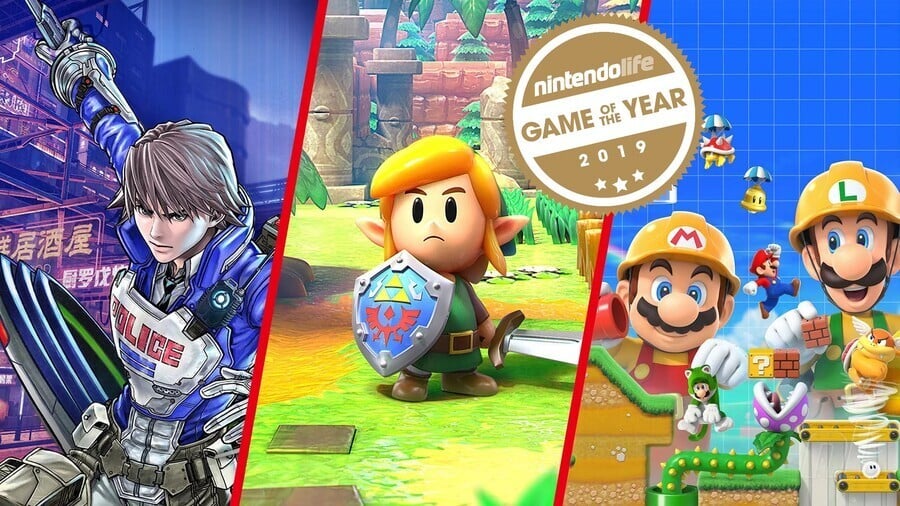 2019 has been a fantastic year for Nintendo Switch owners so far, with a stellar lineup from the platform holder itself joined by a near-endless stream of brilliant third party games. Finding the time to play them all is by far the biggest problems facing anyone with a Switch or Switch Lite!
Nintendo's console got off to a rocketing start in 2017 with the heavy hitters of launch game The Legend of Zelda Breath of the Wild and Super Mario Odyssey, and that continued into 2018 with Super Smash Bros. Ultimate while third parties and indie devs really took Switch to their hearts, too, releasing quality new games and ports aplenty.
2019 has gifted us several top-drawer Nintendo-made Switch titles in the form of Super Mario Maker 2, Fire Emblem: Three Houses, The Legend of Zelda: Link's Awakening and recently the quirky Ring Fit Adventure, Luigi's Mansion 3 and the all-conquering Pokémon Sword and Shield, but every week has brought even more essential games to the eShop from other studios, huge and tiny alike. 2020 is going to have its work cut out to beat 2019 in the software stakes.
The following list of the 50 best games from 2019 (so far) is ranked according to the user ratings associated with Switch games on Nintendo Life's database. Therefore, this list can change according to your ratings. If you've previously rated your Switch games (the ones released in 2019, that is), just sit back and enjoy. If, however, you've yet to give your personal score for some (or all) of the games below, clicking on each game's rating to cast your vote and affect the list.
Can't see your favourite? Head to our library of Switch games for 2019 and input your own ratings. A game needs a minimum of just ten ratings to become eligible at the moment (we'll bump this up as more ratings pour in), so it's entirely possible to influence the ranking and get your favourite games onto the list.
So, without further prevarication, let's take a look at the best Switch games from 2019!