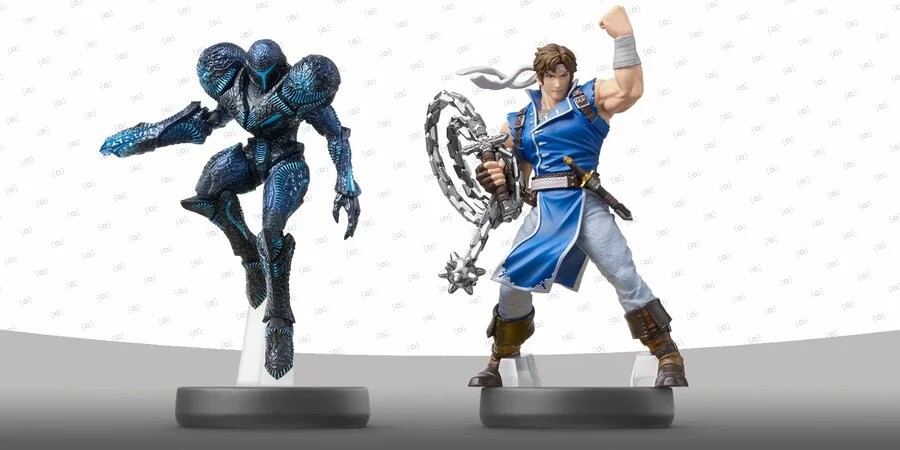 Last week we looked at some deals on Nintendo's online UK store which enabled shoppers to redeem promo codes with their purchases to bag a free calendar. Well, although those codes expired today, a new wave has cycled in to replace them. In addition, pre-orders have gone up for upcoming games and amiibo, including restocks of older figures, so now's the time to avoid the eBay scalpers and fill those gaps in your collection.
First, the new stuff. Nintendo UK has also opened up some pre-orders on some games and amiibo. Both Animal Crossing: New Horizons and Dr Kawashima's Brain Training for Nintendo Switch are both now available for pre-order. You'll have to wait until 20th March for the former, but the latter is releasing just after the New Year on 3rd January 2020.
If you're a fan of amiibo, you'll be pleased to hear that Nintendo UK is also accepting pre-orders on Dark Samus (No.81) and Richter (No.82). Not only that, but pre-orders are up for restocked favourites including the lovely Link's Awakening Link which we ourselves missed the first time round. Check out the full selection up for grabs below:
Finally, the calendar codes. New codes for the Mario, Zelda, Pokémon or Metroid calendars can be found below and can be redeemed if you spend over £250 in the store. It's too late for delivery in time for Christmas, but all of the codes are valid from today until 5th January 2020:
| Calendar | Promo Code |
| --- | --- |
| Free Pokémon 2020 Calendar when you spend over £250 | POKEBALL |
| Free The Legend of Zelda 2020 Calendar when you spend over £250 | LINK |
| Free Super Mario Odyssey 2020 Calendar when you spend over £250 | CAPPY |
| Free Metroid 2020 Calendar when you spend over £250 | METROID |
Let us know if you snap any of these up with a comment below.