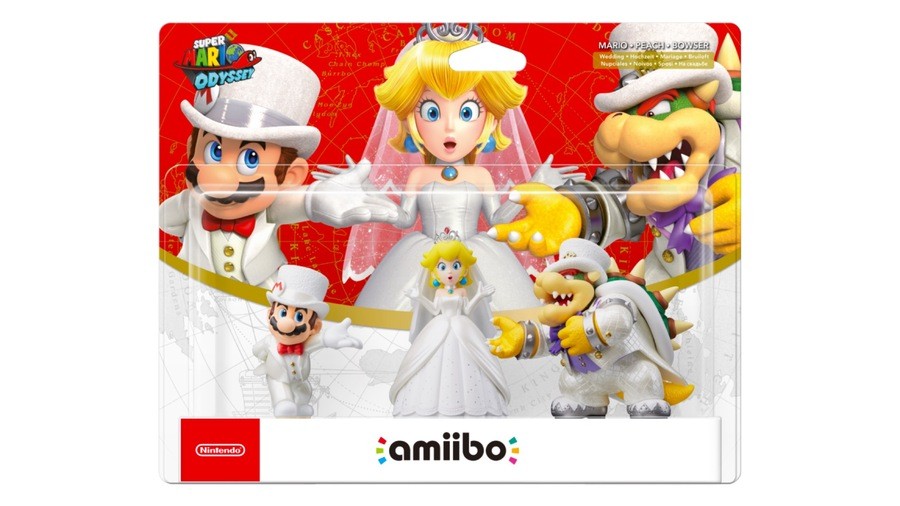 If you missed out on snagging the glorious wedding-themed amiibo for Super Mario Odyssey a couple of years ago, you may well be in luck.
Recently, listings for the three figures re-appeared on Best Buy, allowing North American buyers to pre-order their figure of choice (or all three, of course). The listings all note that the figures will be available from 22nd November, indicating that a restock is just around the corner.
Now, the figures have also been spotted on Amazon Japan. They have a slightly earlier shipping date than their North American counterparts and Amazon Japan ships worldwide, so that seems like a pretty smart option if you don't mind importing. You can find them all at the links below:
Best Buy:
Amazon Japan:
Now that the wedding trio has appeared in two different regions, we're hopeful that Europe will see a similar restock soon. A quick look at the most popular European stores - including the official Nintendo store in the UK - shows no signs just yet, however.
Did you miss these the first time around? Will you now add them to your collection? Let us know if you get one (or three!) in the comments.
[source gonintendo.com]