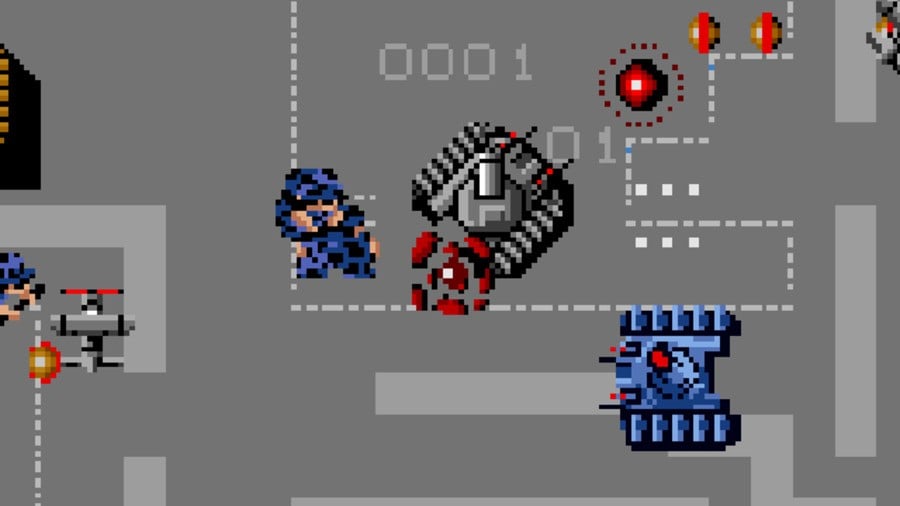 This week, it's been a celebration of all-things SNK, with the release of Terry Bogard in Super Smash Bros. Ultimate and select fighting games on the eShop currently half price until 20th November. To go out with a bang, Hamster has now added one of the company's top-down vertically scrolling shmup to the Arcade Archives collection.
Introducing T.N.K III (otherwise known as T.A.N.K.) – a classic arcade game first released in 1985 where you take control of a tank and destroy everything in sight. Here's the backstory and some screens from the PR:
In the last years of the great war, when authorities get word that an enemy nation is developing weapons on a small island, they order a special task force to destroy the enemy's development facilities.

Colonel RALF of the special task force learns that this is crucial for victory and decides to take on the sabotage mission alone.
This latest Hamster release will set you back $7.99 / £6.29 and supports 1-2 players. You'll also be able to adjust various game settings such as difficulty and reproduce the atmosphere of arcade display settings during their prime. Last of all is the ability to compete against high scores set by players from all over the world.
Will you be adding this one to your digital collection on the Switch? Comment below.