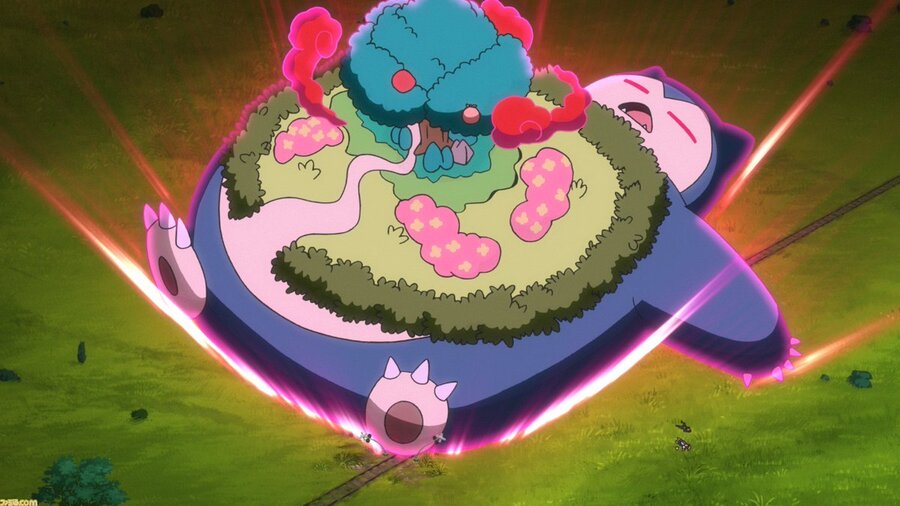 If you've been enjoying tracking down every last 'mon for your Pokédex in Pokémon Sword and Shield, you'll want to jot down the following dates for your diary.
The Pokémon Company has revealed that Gigantamax Snorlax is set to appear more frequently in Max Raid Battles from Wednesday 4th December until early January (that schedule is subject to change). Just like with any other Gigantamax Pokémon, players hoping to catch one for themselves should check out the Pokémon Dens found in the Wild Area for any sightings.
We've also been given the full rundown on Snorlax's new form; if you're a fan of the hefty beast, make sure to give this a read:

Gigantamax Snorlax
Type: Normal
Height: 114'10"+
Weight: ???
Ability: Immunity / Thick Fat

Thanks to the power of Gigantamax, the Berry seeds and small rocks that were tangled in Snorlax's belly fur have undergone explosive growth. With a tree sprouting upon its belly, Gigantamax Snorlax has the majesty of a great mountain. Even though it almost never moves, Gigantamax Snorlax is said to be one of the strongest Dynamax Pokémon discovered. When the time comes for it to battle, it lifts its upper body by just a tiny amount and attacks by flailing with its arms and legs—actions that actually pack a tremendous punch. When Snorlax is Gigantamaxed, its Normal-type attacks will be transformed into G-Max Replenish. G-Max Replenish doesn't just deal damage to targets—it can also restore any Berries that Gigantamax Snorlax's allies have eaten during the battle.
Amazingly, this is the second Snorlax-related story of the day. If you missed it earlier, you might want to check out this $3,500 life-size version which looks super comfy to lie on.