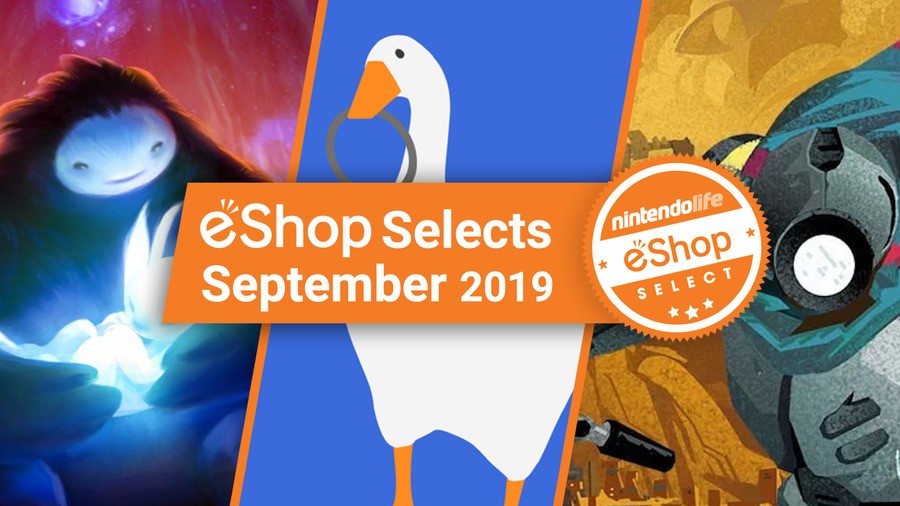 Yet another month has flown by, and wow what a month it was. We often reach the end of each month wondering how so many great games have made it to Switch, but September really was something else. So, as is now tradition, it's time for the Nintendo Life eShop Selects!
These awards aim to celebrate the best of Nintendo's digital store, giving some love and attention to the games that could so easily be missed in the Switch's ever-growing library.
So, let's get started! Here are the best Switch eShop games of September 2019!
Honourable Mentions:
While these titles didn't quite make our top three this month, they're still certainly worth checking out.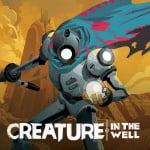 Publisher:
Flight School Studio
/
Developer:
Flight School Studio
Release Date:
6th Sep 2019 (USA)
/
6th Sep 2019 (UK/EU)
Taking third place this month is Creature in the Well, intriguing the team with its clever pinball concept and its different approach to traditional dungeon-crawling. Despite some pacing issues getting in the way, the game's focus on puzzle-solving helps to keep things interesting and we enjoyed our time with it for review. Definitely not a bad choice if you're looking for something a little different.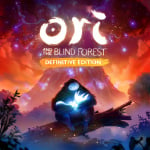 Publisher:
Microsoft
/
Developer:
Moon Studios
Release Date:
27th Sep 2019 (USA)
/
27th Sep 2019 (UK/EU)
In second spot we have Ori and the Blind Forest: Definitive Edition, a game that we never would have expected to see on a Nintendo system. It may well have originally been a Microsoft-only affair, but Ori and the Blind Forest is now available on Switch and is a truly special experience that we'd urge you to play. This gorgeous Metroidvania is challenging, yet never feels unfair, and has a mesmerising art style and musical score to boot. It walked away with an 'excellent' 9/10 from us - need we say more?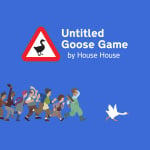 Publisher:
Panic
/
Developer:
House House
Release Date:
20th Sep 2019 (USA)
/
20th Sep 2019 (UK/EU)
Taking first place this month, however, is the fantastic Untitled Goose Game. If you've been keeping an eye on the site over the past few weeks, this probably won't come as much of a surprise - we've been loving everything about the pesky honk bird and its mischievous crimes and we were happy to report that the game is a tremendous success in our review. We gave it an 8/10, praising its inventiveness, creativity and charm while feeling a little sad at its relatively short overall length.
If you check out just one game from September's offerings, it's hard to go wrong with the goose.
---
< Nintendo Life eShop Selects - August 2019
What was your favourite eShop game last month? (171 votes)
Untitled Goose Game39%
Ori And The Blind Forest: Definitive Edition19%
Creature In The Well2%
Fight'N Rage3%
Sayonara Wild Hearts5%
Divinity: Original Sin 2 - Definitive Edition7%
Blasphemous2%
River City Girls3%
Gunvolt Chronicles: Luminous Avenger iX1%
Amnesia: Collection 0%
Castle Crashers Remastered1%
GRID Autosport11%
Super Kirby Clash1%
Torchlight II1%
Final Fantasy VIII Remastered1%
Something else (comment below)4%
Please login to vote in this poll.
---
How we decide our eShop Selects top three: As we reach the end of every month, the Nintendo Life staff vote on their favourite titles from a list of games selected by the editorial team. To qualify for this list, these games must have been released primarily as a digital Nintendo Switch eShop title in that particular month, and must have been reviewed on Nintendo Life; we select the qualifying games based on their review scores.
Staff are then asked to vote for three games that they think deserve to sit right at the very top of that list; first choice gets 3 points, second choice gets 2 points, and third choice gets 1 point. These votes are then tallied to create a top three list, with the overall winner taking that month's top prize.