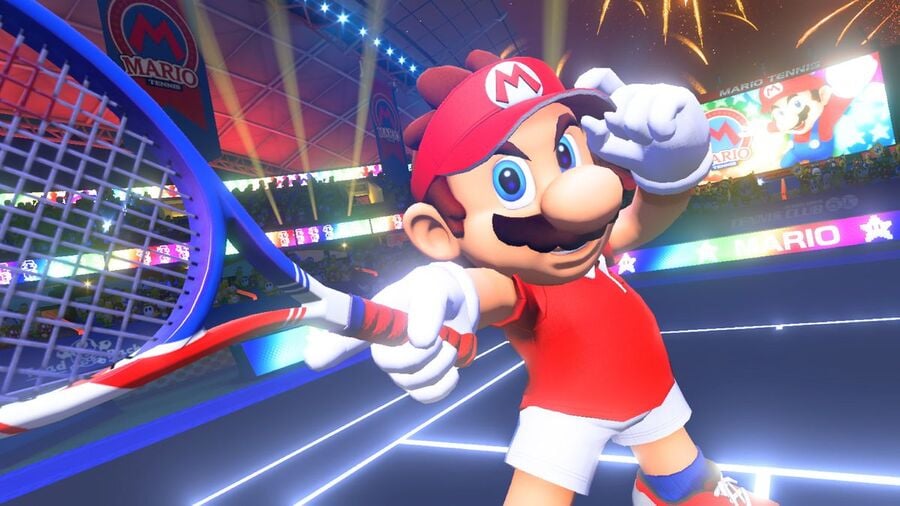 Reminder (7th Aug, 09:10 BST): As a reminder, Nintendo Switch Online subscribers can now go ahead and play Mario Tennis Aces for free until 13th August (23:59 UK time). What are you waiting for?
---
Update (2nd Aug, 16:15 BST): The same offer has now also been confirmed for North America, although the 'Game Trials' branding has not been used.
-
Original Article (1st Aug, 09:30 BST): Nintendo has revealed a seemingly new endeavour called 'Game Trials' which will soon give Nintendo Switch Online subscribers the chance to play Mario Tennis Aces for free.
The game will be available to play from 7th August (09:00 UK time) until 13th August (23:59 UK time); if you're an active subscriber to Switch Online - either as part of a full subscription or even if you're just using a free seven-day trial - you should be able to find an option to download the software on the eShop. It'll also be 33% off during that time, and those who check out the trial will be able to transfer their progress if they buy the full game.
We've had free demos for Mario Tennis Aces in the past, and Captain Toad: Treasure Tracker also just received the 'full game for free' treatment in Japan. Coupling this with the introduction of the 'Game Trials' branding has us convinced that more titles will be offered up in this way in the future - perhaps this will become a new benefit of being a Switch Online subscriber?
At the time of writing, this Game Trials version of Mario Tennis Aces has only been announced for European territories. Hopefully a similar option will soon be revealed for folks elsewhere, too.
If you don't already own a copy of the game, will you use this as an opportunity to try it out? Do you like the sound of Game Trials? Let us know with a comment below.
[source nintendo.co.uk]