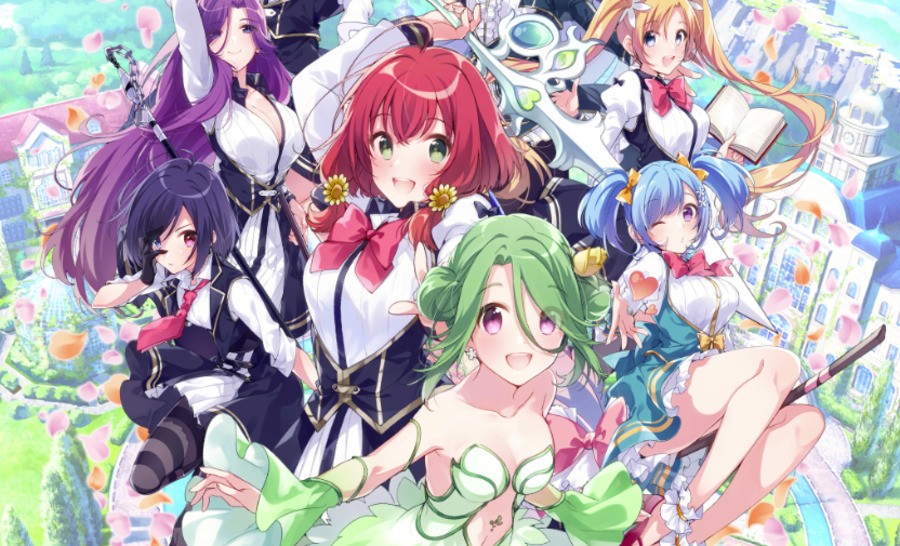 Last year, publisher PQube was forced to cancel plans to release Omega Labyrinth Z on the PS4 and Vita after the Video Standards Council Rating Board refused to classify the title in the UK and other PAL regions due to its sexual depiction of underage girls.
Following the refusal, Sony stepped in and requested the cancellation of the title's localisation efforts, forcing PQube to state:
PQube must respectfully comply with the wishes of the platform holder and have therefore withdrawn any future plans for Omega Labyrinth Z's European and North American release.

It is with sadness that we announce that the game is cancelled on both platforms and all Western regions permanently. We will not comment further on this matter. Thank you for your support.
While that seemed to be the end of the matter – at least for western gamers who wished to play Matrix Software's latest roguelike RPG – we're now hearing that an updated edition will be getting an English language localisation thanks to its Asian release.
Watch the trailer below at your own risk.
Omega Labyrinth Life is coming to the Switch on August 1st in totally uncensored form, and will include English, Japanese and Traditional Chinese language support. It's also coming to the PlayStation 4, but that edition will contain "censorship required for the platform".
So what's the content that got Sony and the Video Standards Council Rating Board all worked up? We'll allow the official PR to do the talking here:
The titular mechanic 'Omega Power' affects the chest size of the characters you control, gradually increasing the size over time. As your character's chest size increases, so will their status, and when your status reaches its maximum potential 'Hatsumune Mode' will be triggered! As you fight and explore your way through dungeons you'll earn points that be used to earn new items.
In order to know the details about items you've obtained, you'll need to have them appraised through the game's unique 'Oppai Appraisal' system, which consists of placing said item between the character's breasts and jiggling them, thus revealing the item's true nature.
If you're brave enough to watch this NSFW expanded trailer, then you'll perhaps come to understand why the title was deemed objectionable; many of the characters are extremely young-looking, yet players are encouraged to rub objects between their inflated breasts.
Still, if that's your cup of tea, you're going to get the chance to see what the fuss is all about – in English.