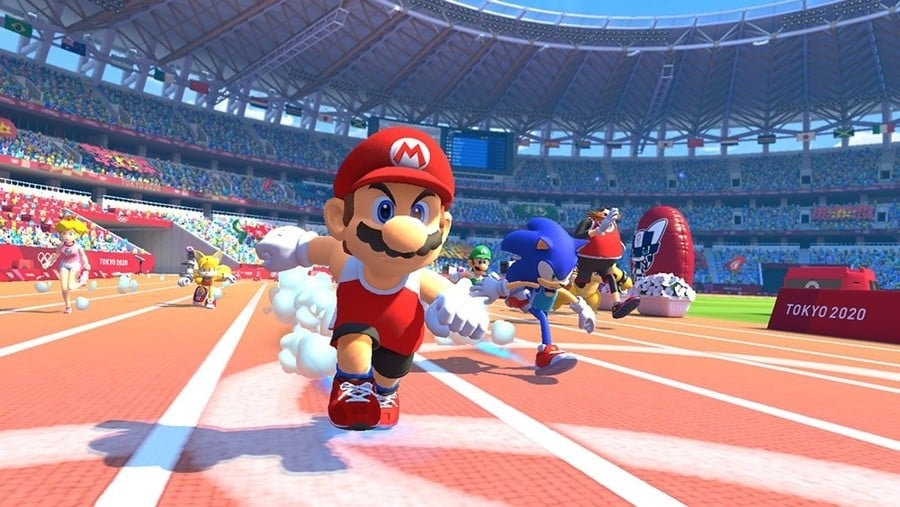 Sega and Atlus have shared their line-up and show floor activity plans for E3 2019, revealing that they will include the Switch-exclusive Mario & Sonic at the Olympic Games Tokyo 2020.
Yes, the latest in the Mario and Sonic crossover series will be present on the show floor, with attendees getting the chance to go hands-on with the game for the very first time. We haven't heard all that much about this one since its reveal in March, so hopefully we'll get a good look at its gameplay over the course of the week.
The Sega Mega Drive Mini (or Genesis Mini, if you must) will be playable ahead of its release in Sega's retro-themed corner at the show, and those attending will also be able to check out a Catherine: Full Body Experience, Judgment, Persona Q2: New Cinema Labyrinth and more.
That's not all, either. If you do happen to be lucky enough to be visiting E3, you'll get the chance to pick up various bits of Sega swag including retro t-shirts that are sure to go down well. There's even going to be an indoor rock-climbing wall, because why not?
Are you going to E3? Do you wish you were going to E3? Share your hype levels with us in the comments below.