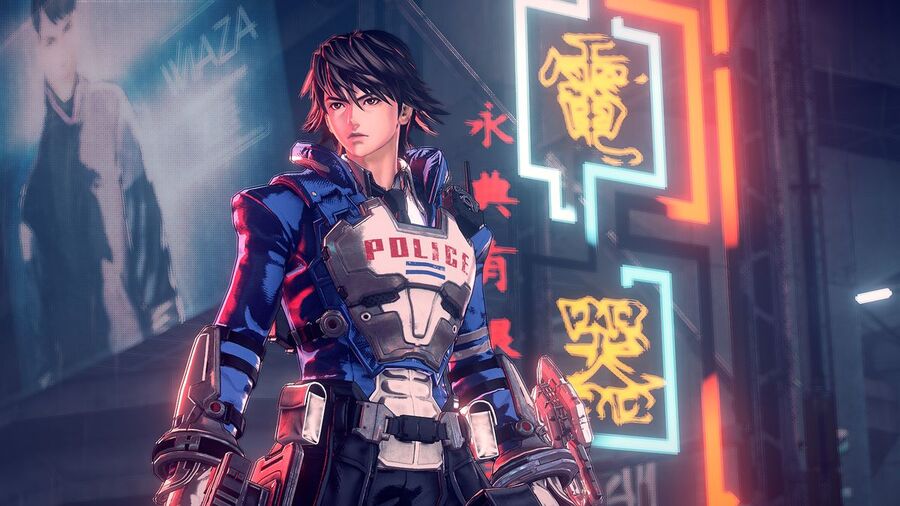 Update: Takahisa Taura has taken to Twitter to explain that early reports of this story have been slightly mistranslated. Rather than a trilogy being the set plan, Taura is simply thinking of ways that the game could be expanded into a three-part series or more.
---
Original Article: One of the more intriguing titles on the Nintendo Switch horizon is Astral Chain, an upcoming PlatinumGames project that's arriving exclusively on the console. We may well have a decent understanding of its gameplay now thanks to its appearance at E3, but one thing we didn't know is that it's set to be the first in a trilogy.
The news comes from director Takahisa Taura who recently sat down for an interview with IGN Benelux. In the chat, Taura was asked about the possibility of future content which may appear in the form of DLC; he confirmed that there are no plans to release any extra content for the game, but that the story will continue across two sequels.
It doesn't seem like this complete trilogy is a done deal, though. He notes that any future instalments depend on the sales success of the first game, which is launching in just over two months' time on 30th August.
We're hopeful that the game could turn out to be a success amongst critics and players who take the plunge, but it'll be interesting to see how well the brand new IP will perform at retail. We recently had a chance to preview the game and came away very impressed indeed.
Are you thinking of picking this one up? Do you think it has the potential to become a great gaming trilogy? Share your thoughts with us down below.
[source nl.ign.com, via siliconera.com]